Alonso looking to 'do better' in Fast 9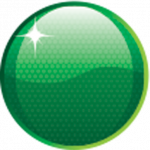 Fernando Alonso says that he will search for yet more pace on the second day of qualifying for the Indianapolis 500, despite making the Fast 9 in his rookie campaign.
Alonso backed up three straight days of competitive practice showings with a four-lap qualifying run which provisionally placed him seventh on the grid.
The Spaniard's effort in Day 1 of qualifying resulted in an average speed of 230.034mph (370.204km/h) and earned him a shot at pole position on Day 2.
However, Alonso still expressed a level of dissatisfaction with the performance of himself, and his car, despite the pressure of just a single qualifying run due to a rain delay.
"I think the day was smooth for us," said the McLaren/Andretti Honda driver, who ranked as high as third during the session.
"I think this morning, when the weather came in, definitely put a little bit of a stress on everyone.
"Obviously, you have only one attempt, one shot, so you cannot get it wrong.
"We tried to put the run together," he added. "I think (it) was not perfectly okay in terms of balance, in terms of driving myself.
"It was a useful run today; useful lessons. So tomorrow I will try to do better and find more speed."
The two-time Formula 1 world champion also spoke of his increasing confidence at the superspeedway, which he only drove for the first time during a private test on May 3.
Alonso's only previous Indianapolis experience came when Formula 1 held the US Grand Prix at the circuit, but thus far only has a cumulative total of seven days both in an Indycar and on the famed 2.5mi oval.
The two-time Formula 1 world champion credits the Andretti Autosport team, which includes 2014 Indy 500 winner Ryan Hunter-Reay among his five team-mates, with his rapid progression.
"(During) the first lap, May 3, here, everything was strange for me," Alonso admitted.
"The car, how it turns in the corner, how it rotates in the corner, was a little bit strange, but now I feel confident with the team.
"We are a six-car team, so we have a lot of information that we share.
"All the teammates, they have been a big help for me in terms of setup with the car and also running in traffic.
"We've been running a lot together, and that's really a huge help for me."
After another practice session and qualifying for positions 10 to 33, Alonso will be among the nine runners vying for pole position in final qualifying from Monday at 0700 AEST.