Stewards issue fines after Winton practice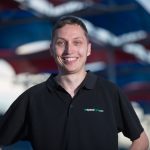 Supercars stewards have issued $5,000 fines to Will Davison and Alex Rullo for a breach of the rules following Practice 2 at the Winton Super Sprint.
An investigation by deputy race director Michael Masi deemed Davison (Tekno Autosports) and Rullo (Lucas Dumbrell Motorsport) had failed to return to the pits accordingly following a red flag during the session.
The breach has resulted in a $5,000 fine of which $2,000 is suspended until the end of the year.
A report from the stewards read: "Following the session the DRD conducted investigations into suspected breaches of Schedule D3 Article 2.2 (failure to return to pits in compliance with a Red flag) by Car #62, Alex Rullo, and Car #19, Will Davison.
"After admissions to such breaches by each Driver, the Stewards imposed the following penalties:
"Car #62, Alex Rullo – Fine of $5,000 with $2,000 suspended until 31/12/17;
"Car #19, Will Davison – Fine of $5,000 with $2,000 suspended until 31/12/17."
Rullo has also been handed a five minute penalty to be undertaken at the start of Saturday's Practice 3 for shortcutting the circuit.
Wildcard runner Shae Davies has copped the same penalty for crossing the control line more than once at the end of the session.
The report also claims that several other incidents remain under investigation.
Lucas Dumbrell Motorsport's Taz Douglas was set to face a post session investigation for cutting the circuit.