New co-driver for Paddon in Portugal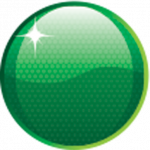 Kiwi rally star Hayden Paddon is feeling confident heading to this weekend's Rally de Portugal, despite having to call-in Seb Marshall to call the pace notes.
Marshall was scheduled to take over from Paddon's long-time co-driver John Kennard at Rally Finland in July, but a hip injury has Kennard sidelined for this weekend.
"It's unfortunate situation with John, but I'm excited to be working with Seb on a WRC event for the first time," said Paddon.
"We have prepared well together and we are both ready to put our best foot forward. This will not affect our performance on the rally at all."
Kennard will still be in Portugal, assisting Paddon, Marshall and the Hyundai Motorsport team wherever he can. "It allows me some more options on treatment of an ongoing problem," said Kennard.
"I'm totally sure Seb will do a great job and hopefully it will help inject some positivity back into what has become a difficult first part of the season."
Twenty-seven-year-old Marshall is excited by the opportunity: "It's an earlier than planned debut but something that I'm hugely excited about and motivated to do our best," said Marshall.
"Hayden and I have been working together for quite a while now so I feel well prepared to jump in and take on the challenge of Rally de Portugal. Of course, my best wishes to John too… I know how hard it can be to sit out an event due to doctor's orders!"
Paddon will run eighth on the road during the opening leg near Porto and is keen to make the most of the cleaner conditions on the gravel stages. The Hyundai driver also tested in the region ahead of the event.
"We tested last in Portugal two months ago," said Paddon.
"We also recently tested for two days in Sardinia which was about confirming settings for both Portugal and the next event in Sardinia.
"We have found some small things that are helping me to find the feeling with the car, but we have to wait and see how that translates on the rally."
"Portugal is generally quite easy on tyres which helps to make tyre choice easier. Maybe in the afternoon loops we may consider the hards but this will depend on the weather."
The 2017 edition of Rally de Portugal marks the gravel-surface rally's 50th anniversary with WRC competitors Toyota and Citroen running each running four crews for the first time, while Hyundai fields their regular three car line-up.
VIDEO: Paddon introduces Marshall