Caitlin Wood switches to Blancpain Endurance Series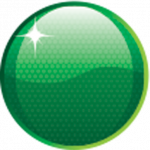 Caitlin Wood's Reiter Engineering entry will switch from the Blancpain Sprint Series to the Endurance Series.
Wood and Finnish co-driver Marko Helistekangas ran together in the opening two sprint rounds of the Blancpain GT Series, and will now be joined by veteran Tomas Enge.
Enge's addition also takes the #24 Reiter Young Stars Lamborghini Gallardo from Silver Cup to Pro Cup by virtue of the Czech's Platinum driver ranking.
Wood and Helistekangas are Silver-ranked drivers.
The pair finished third in Silver Cup in the Misano season-opener before not making the race at Brands Hatch after Helistekangas hit the fence during practice.
Team owners Hans Reiter explained that the incident contributed to his decision to transfer the entry from the sprint rounds to the endurance rounds.
"Getting young drivers into GT3 is the main aim of the Reiter Young Stars," explained Reiter.
"With the Blancpain Sprint Series, the intensity is so high that even just a small error can lead to an early finish for the weekend which is not how we want our drivers to learn about racing in GT3.
"I feel we could see more competitive results in the Endurance Series.
"Having Tomas Enge racing in the same car should ultimately help Marko and Caitlin as he can be an effective driver coach for them over the race weekend."
Enge will take a more hands-on role as driver coach, having also overseen the pair during the 2016 Reiter Young Stars Series.
The Reiter Young Stars car will run at the 1000km of Paul Ricard (June 23-24) and the final round of the series at Barcelona (September 30-October 1) but miss the 24 Hours of Spa (July 27-30) due to budget constraints.