Melinda Price to make TCM debut at Winton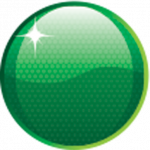 Melinda Price's racing comeback will continue this weekend at the Winton Super Sprint when she makes a first ever start in Touring Car Masters.
Price has dabbled in historic racing before debuting in the Australian GT Trophy Series in a MARC Mazda 3 in April.
The former Castrol Cougar will drive Phil Morris' four-door XA Falcon GT as part of a planned campaign in TCM for the remainder of the season.
Price had originally been set to run in Australian GT with John Bowe, and it was the five-time TCM champion who convinced her to join the category.
"I was excited to be running historics a few years ago and then to be on the grid at Sandown in the GT race last month was amazing – it keeps getting better and better," she said.
"I can't wait to get in one of those cars and on track with those legends. I was on the Supercars grid with some of them 20 years ago.
"I'm looking forward to having a steer of a muscle car and be part of the Supercar show again."
"John (Bowe) has been saying for a while how good Touring Car Masters is and how great it would be if I could do it."
The Falcon which Price will pilot, which was taken by Leanne Tander to a round podium at the rural Victorian circuit in 2010, will be revealed in coming days.
Meanwhile, XB Falcon Coupe driver and seven-time race winner Eddie Abelnica will make his return this weekend after missing Round 1 in Adelaide, as will former AUSCAR racer Bruce Williams in a Torana SL/R.
Bowe leads the series ahead of the Winton Super Sprint from May 19-21.
Entry list: Round 2: Winton Motor Raceway
| | | | | | | |
| --- | --- | --- | --- | --- | --- | --- |
| Car # | Team/sponsor | Driver | State | Year | Make | Model |
| 3 | Hercules Engines | Cameron Mason | NSW | 1966 | Ford | Mustang Fastback |
| 5 | ACDelco | Bruce Williams | VIC | 1974 | Holden | Torana SL/R 5000 |
| 6 | Multispares Racing | Ryan Hansford | QLD | 1974 | Holden | Torana SL/R 5000 |
| 7 | Wisely Motorsport | Bob Wisely | QLD | 1974 | Holden | Torana SL/R 5000 |
| 8 | Lady Luck Racing | Terry Lawlor | NSW | 1964 | Ford | Mustang Coupe |
| 9 | Jesus Racing | Andrew Fisher | NSW | 1971 | Ford | Falcon XY GTHO |
| 11 | Lion Mill Solutions | Melinda Price | VIC | 1974 | Ford | Falcon XA GT |
| 12 | Giraffe Civil Contracting | Adam Garwood | TAS | 1974 | Holden | Torana SL/R 5000 |
| 17 | WM Waste / Illusion Gas Log Fires | Steve Johnson | QLD | 1969 | Ford | Mustang Fastback |
| 18 | Wilson Security / PAYCE | John Bowe | VIC | 1974 | Holden | Torana SL/R 5000 |
| 19 | Tincone Industrial Services | Darren Beale | QLD | 1972 | Holden | Monaro GTS Coupe |
| 25 | MAXI TRANS / Freestones Transport | Paul Freestone | VIC | 1968 | Chevrolet | Camaro SS |
| 35 | Bigmate Racing | Jason Gomersall | QLD | 1978 | Holden | Torana A9X Hatchback |
| 38 | Gawler Self Storage | Bernie Stack | SA | 1974 | Porsche | 911 IROC |
| 46 | THD Motorsport | Leo Tobin | VIC | 1969 | Ford | Boss Mustang |
| 48 | Melbournes Cheapest Cars | Eddie Abelnica | VIC | 1974 | Ford | Falcon XB Coupe |
| 57 | Graham Alexander | Graham Alexander | VIC | 1968 | Holden | HT Monaro GTS |
| 60 | Glennan Transport / ANGLOMOIL | Cameron Tilley | NSW | 1969 | Valiant | Pacer |
| 65 | Cannon Trailers | Michael (Blu) Cannon | QLD | 1971 | Ford | Falcon XY GTHO |
| 74 | Lyndways Builders | Wayne Mercer | VIC | 1971 | Ford | Falcon XY GTHO |
| 77 | Red Rock Winery / Werks Garage | Rohan Little | VIC | 1974 | Porsche | 911 IROC |
| 85 | Whiteline Racing / King Springs | Mark King | QLD | 1970 | Chevrolet | Camaro RS |
| 88 | TIFS – Warehousing & Distribution | Tony Karanfilovski | NSW | 1969 | Ford | Mustang Trans Am |
| 90 | Kalus Kenny Interlex / Werks Garage | Sven Burchartz | VIC | 1974 | Porsche | 911 IROC |
| 91 | SA Structural | Manny Palyaris | SA | 1974 | Porsche | 911 IROC |
| 95 | Whiteline Racing / Fabre Australia | Adam Bressington | NSW | 1969 | Chevrolet | Camaro SS |
| 911 | Performance 9 / Werks Garage | Stan Adler | QLD | 1974 | Porsche | 911 IROC |