Martin Truex Jr. wins at Kansas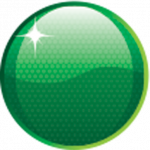 Martin Truex Jr. had the fastest car at the right time as he stormed to victory at the GoBowling 400 at Kansas Speedway.
12 months after dominating the same race, but ultimately having to pit with the loose wheel, this year he came through to the lead after outduelling Ryan Blaney, who until the final 20 laps had the car to beat.
A re-start with 40 laps to run saw Truex Jr. come from ninth place to challenge for the victory in the cool of the night.
Even two late cautions couldn't stop the Toyota driver from taking his second win of the season and ninth of his career. On the pit box was Australian engineer Peter Craik, who has been part of all of Truex's race wins as part of Furniture Row Racing.
"They're all so special," said Truex.
"These races are so hard to win. On any of those restarts, we could have gotten beat or something could have happened. You just never know. I'm just so happy for everybody on this team and all my guys.
"I knew if I could get out front on those restarts, I'd be fine. If I came out third, it would take me a long time to get good enough to pass those guys. I knew I had to go. I knew I had to make it happen. It was pretty awesome tonight."
Brad Keselowski swooped by a battling Blaney and Kevin Harvick on the final lap for a runner-up finish. Harvick finished third, with Blaney in fourth and Kyle Busch taking fifth.
The biggest incident of the night occurred when Joey Logano had a brake explosion and his car got loose and took-out Danica Patrick hard into the fence. Then Aric Almirola slammed into the wreck at high-speed with the result being sparks and flames.
"Something broke on my car, I don't know what it was," said Logano.
"I tried to back it off but you're going 215 (mph) and it's hard to check up. The car just took a bit step sideways into the corner and I hooked Danica (Patrick).
"That's the last thing you want to see, a big hit like that for anyone. It's unfortunate for everyone. Let's hope that Aric is alright."
Although he was awake and alert, Almirola had to be cut from the wreck of his car and was air-lifted to hospital for further tests.
Kyle Busch won Stage 1, his second stage win of the season. Blaney, who started from the pole, emerged from an eventful Stage 2 that included four cautions for his third stage win of 2017.
The Monster Energy Series heads into All-Star mode next week with the non-championship event at Charlotte Motor Speedway.
VIDEO: Race recap

VIDEO: Big wreck involving Logano, Patrick and Almirola

RESULTS: GoBowling 400 – Kansas Speedway
| | | | | | |
| --- | --- | --- | --- | --- | --- |
| Pos. | # | Driver | Make | Laps | Laps Led |
| 1 | 78 |  Martin Truex Jr. | Toyota | 267 | 104 |
| 2 | 2 |  Brad Keselowski | Ford | 267 |  0 |
| 3 | 4 |  Kevin Harvick | Ford | 267 | 10 |
| 4 | 21 |  Ryan Blaney | Ford | 267 | 83 |
| 5 | 18 |  Kyle Busch | Toyota | 267 | 59 |
| 6 | 42 |  Kyle Larson | Chevrolet | 267 |  0 |
| 7 | 19 |  Daniel Suarez | Toyota | 267 |  0 |
| 8 | 1 |  Jamie McMurray | Chevrolet | 267 |  0 |
| 9 | 14 |  Clint Bowyer | Ford | 267 | 3 |
| 10 | 6 |  Trevor Bayne | Ford | 267 | 1 |
| 11 | 17 |  Ricky Stenhouse Jr. | Ford | 267 |  0 |
| 12 | 20 |  Matt Kenseth | Toyota | 267 |  0 |
| 13 | 95 |  Michael McDowell | Chevrolet | 267 |  0 |
| 14 | 13 |  Ty Dillon | Chevrolet | 267 |  0 |
| 15 | 5 |  Kasey Kahne | Chevrolet | 267 |  0 |
| 16 | 3 |  Austin Dillon | Chevrolet | 267 |  0 |
| 17 | 38 |  David Ragan | Ford | 267 |  0 |
| 18 | 37 |  Chris Buescher | Chevrolet | 267 |  0 |
| 19 | 41 |  Kurt Busch | Ford | 267 | 3 |
| 20 | 88 |  Dale Earnhardt Jr. | Chevrolet | 267 | 2 |
| 21 | 34 |  Landon Cassill | Ford | 267 |  0 |
| 22 | 77 |  Erik Jones | Toyota | 267 | 2 |
| 23 | 11 |  Denny Hamlin | Toyota | 267 |  0 |
| 24 | 48 |  Jimmie Johnson | Chevrolet | 267 |  0 |
| 25 | 15 |  Reed Sorenson | Chevrolet | 267 |  0 |
| 26 | 72 |  Cole Whitt | Chevrolet | 266 |  0 |
| 27 | 83 |  Corey Lajoie | Toyota | 265 |  0 |
| 28 | 51 |  Timmy Hill | Chevrolet | 259 |  0 |
| 29 | 24 |  Chase Elliott | Chevrolet | 258 |  0 |
| 30 | 47 |  A.J. Allmendinger | Chevrolet | 257 |  0 |
| 31 | 66 |  Carl Long | Chevrolet | 256 |  0 |
| 32 | 32 |  Matt DiBenedetto | Ford | 243 |  0 |
| 33 | 33 |  Jeffrey Earnhardt | Chevrolet | 243 |  0 |
| 34 | 23 |  Gray Gaulding | Toyota | 231 |  0 |
| 35 | 27 |  Paul Menard | Chevrolet | 202 |  0 |
| 36 | 10 |  Danica Patrick | Ford | 199 |  0 |
| 37 | 22 |  Joey Logano | Ford | 199 |  0 |
| 38 | 43 |  Aric Almirola | Ford | 199 |  0 |
| 39 | 55 |  Derrike Cope | Chevrolet | 179 |  0 |
| 40 | 31 |  Ryan Newman | Chevrolet | 154 | 0 |
STANDINGS
| | | | | | | | | |
| --- | --- | --- | --- | --- | --- | --- | --- | --- |
| Pos | | Pts | Gap | Wins | Starts | Top 5's | Top 10's | |
| 1 | Kyle Larson | | | 1 | 11 | 5 | 7 | 1 |
| 2 | Martin Truex Jr. | | | 2 | 11 | 3 | 7 | 0 |
| 3 | Brad Keselowski | | | 2 | 11 | 7 | 9 | 1 |
| 4 | Chase Elliott | | | 0 | 11 | 3 | 6 | 1 |
| 5 | Joey Logano | | | 1 | 11 | 6 | 8 | 1 |
| 6 | Jamie McMurray | | | 0 | 11 | 1 | 7 | 0 |
| 7 | Kevin Harvick | | | 0 | 11 | 4 | 6 | 2 |
| 8 | Jimmie Johnson | | | 2 | 11 | 2 | 4 | 0 |
| 9 | Clint Bowyer | | | 0 | 11 | 2 | 5 | 0 |
| 10 | Kyle Busch | | | 0 | 11 | 4 | 5 | 0 |
| 11 | Denny Hamlin | | | 0 | 11 | 1 | 4 | 0 |
| 12 | Ricky Stenhouse Jr. | | | 1 | 11 | 3 | 5 | 1 |
| 13 | Ryan Blaney | | | 0 | 11 | 2 | 4 | 1 |
| 14 | Ryan Newman | | | 1 | 11 | 1 | 3 | 0 |
| 15 | Kurt Busch | | | 1 | 11 | 1 | 5 | 0 |
| 16 | Trevor Bayne | | | 0 | 11 | 0 | 2 | 0 |
| 17 | Kasey Kahne | | | 0 | 11 | 2 | 3 | 0 |
| 18 | Matt Kenseth | | | 0 | 11 | 2 | 4 | 1 |
| 19 | Erik Jones | | | 0 | 11 | 0 | 1 | 0 |
| 20 | Aric Almirola | | | 0 | 11 | 2 | 3 | 0 |
| 21 | Daniel Suarez | | | 0 | 11 | 0 | 3 | 0 |
| 22 | Ty Dillon | | | 0 | 11 | 0 | 0 | 0 |
| 23 | Austin Dillon | | | 0 | 11 | 1 | 1 | 0 |
| 24 | Paul Menard | | | 0 | 11 | 1 | 2 | 0 |
| 25 | Dale Earnhardt Jr. | | | 0 | 11 | 1 | 1 | 0 |
| 26 | Chris Buescher | | | 0 | 11 | 0 | 0 | 0 |
| 27 | Cole Whitt | | | 0 | 11 | 0 | 0 | 0 |
| 28 | David Ragan | | | 0 | 11 | 0 | 1 | 0 |
| 29 | AJ Allmendinger | | | 0 | 11 | 1 | 2 | 0 |
| 30 | Matt DiBenedetto | | | 0 | 11 | 0 | 1 | 0 |
| 31 | Danica Patrick | | | 0 | 11 | 0 | 0 | 0 |
| 32 | Michael McDowell | | | 0 | 11 | 0 | 0 | 0 |
| 33 | Landon Cassill | | | 0 | 11 | 0 | 0 | 0 |
| 34 | Corey LaJoie | | | 0 | 11 | 0 | 0 | 0 |
| 35 | Gray Gaulding | | | 0 | 10 | 0 | 0 | 0 |
| 36 | Jeffrey Earnhardt | | | 0 | 11 | 0 | 0 | 0 |
| 37 | Reed Sorenson | | | 0 | 10 | 0 | 0 | 0 |
| 38 | Michael Waltrip | | | 0 | 1 | 0 | 1 | 0 |
| 39 | Derrike Cope | | | 0 | 7 | 0 | 0 | 0 |
| 40 | D.J. Kennington | | | 0 | 1 | 0 | 0 | 0 |
| 41 | Cody Ware | | | 0 | 1 | 0 | 0 | 0 |
| 42 | Brendan Gaughan | | | 0 | 2 | 0 | 0 | 0 |
| 43 | Elliott Sadler | | | 0 | 2 | 0 | 0 | 0 |
| 44 | Joey Gase | | | 0 | 2 | 0 | 0 | 0 |
| 45 | JJ Yeley | | | 0 | 1 | 0 | 0 | 0 |
| 46 | Timmy Hill | | | 0 | 8 | 0 | 0 | 0 |
| 47 | Carl Long | | | 0 | 1 | 0 | 0 | 0 |