Grove on hunt for more international drives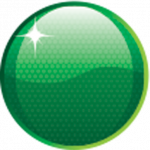 Carrera Cup Australia driver Stephen Grove says that he is on the look-out for more overseas starts in the Porsche category after an eye-opening weekend in Spa.
Grove joined Carrera Cup France as it supported the World Endurance Championship's 6 Hours of Spa, with race results of 14th and ninth in Class B (30th and 23rd outright) in a 39-car field.
The Melbourne-based driver, who had previously competed in a joint Carrera Cup Great Britain and France round at Le Mans in 2014, will seek out further overseas events in the one-make category after his Spa experience.
"I'm definitely going to do more international Carrera Cup racing this year," Grove declared.
"With so many Carrera Cups around the world there are countless opportunities to race abroad and I expect to see more guys take up this opportunity in the near future."
The TAG Heuer Carrera Challenge full-timer was thrilled by his experience at the famous Belgian circuit.
"The experience was incredible and unlike anything else," he added.
"It was as if I was driving my own car on a different circuit in a different championship.
"I just had to adapt to a new team and get my head around the circuit, which was, outside of Bathurst, the best track I've ever been to.
"It's an awesome circuit; it's super high speed and you have to be super committed to post a good lap time."
Grove's next Carrera Cup Australia round is the annual pro-am at Phillip Island, for which he is yet to announce his professional co-driver, on May 26-28.