Supercars race director Tim Schenken hospitalised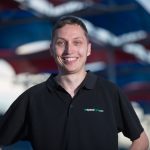 Supercars Race Director Tim Schenken has been hospitalised through illness forcing the category to promote Michael Masi into the role for this weekend's Perth Super Sprint.
The 73-year-old long time race director and former Formula 1 driver has been transferred to Joondalup Hospital, Perth, suffering from diverticulitis, an inflammation or infection located in the digestive tract.
Deputy race director Masi will assume the position with reports from the Supercars official website claiming Schenken could be in hospital for several days.
"On behalf of everyone in the Supercars community I'd like to wish Tim a speedy recovery," Supercars CEO James Warburton told Supercars.com.
"Michael has been working closely with Tim this year in his new role as Deputy Race Director and is well equipped to step up."
Schenken has held the Supercars race director role since 1997.