Matt Brabham joins Speedcafe.com for Barbagallo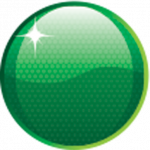 Matt Brabham will write an exclusive column for Speedcafe.com after each day of the Perth Super Sprint as the third-generation racer makes his Supercars debut.
Brabham is a late call-up to the Supercars grid as a stand-in for Taz Douglas at Lucas Dumbrell Motorsport.
The 23-year-old American-Australian was in Perth for the Stadium Super Trucks support races, but has never raced a Supercar before.
Almost a year since he and Pirtek Team Murray made their debuts in the Indianapolis 500, Brabham will share his experience with Speedcafe.com readers each day as he embarks on his latest challenge.
Stay tuned to Speedcafe.com for the first of three exclusive columns, this evening after the conclusion of on-track action.