Will Power confident of championship fightback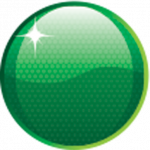 Buoyed by a second placing in Phoenix, Will Power maintains that he is still a threat to win the 2017 IndyCar Series despite a tough start to the season.
Luck has deserted Power since late last year, with his misfortune arguably reaching a nadir in the Barber Motorsports Park race on April 23 when a puncture forced the Team Penske driver to pit from the lead with 13 laps remaining.
Power also led the race at Phoenix, last time out, before being stuck behind a Safety Car which fell fortuitously for eventual race winner Simon Pagenaud.
While the Australian is 68 points adrift of Pagenaud, well over the equivalent of a whole race win (50 points), he has not ruled himself out of a second title this year.
"Yeah, (I'm) used to digging myself out of the hole," said Power.
"So we'll see what happens. We'll keep going. That's all you can do."
The Australian's runner-up finish in Phoenix was a bittersweet result after he looked poised to end a five-race run without a top 10 finish in the best possible fashion.
"It was good. I would have loved to have got the win, but I'll take second. I need the points," he added.
"That's a championship-type day. Now we need that for the rest of the year, which we've been doing."
Power's year began with pole at St Petersburg, before a drive-through penalty set him back and engine problems finished off his race prematurely.
At Long Beach, the #12 Penske Chevrolet battled to 13th after coming together with Charlie Kimball on Lap 1, before the puncture at Barber prevented him from converting another pole to victory.
However, he has taken the challenging set of circumstances in his stride, after finishing runner-up in the 2016 series despite missing the first race of the season due to concussion.
"When you've been around racing long enough, you know you're going to have bad runs, you're going to have really good runs," he said.
"Things can't go your way all the time and they can't go badly for you all the time. It's just percentages."
"I felt great (in Phoenix). Feel energetic. I'm back to where I should be, feeling like I can make the difference."
Round 5 of the Verizon IndyCar Series is the Indianapolis Grand Prix on May 12-13, before the 500-mile speedway classic on May 28.