POLL: Who is the early favourite to win F1 title?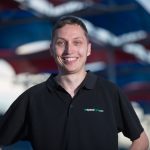 The battle for the Formula 1 world championship looks set to be an epic fight between powerhouses Mercedes and Ferrari having shared the victories from the opening four races.
Mercedes is facing its toughest challenge yet since the hybrid era was introduced in 2014 with Ferrari living up to its billing in pre-season testing.
Ferrari has proven it is able to match Mercedes on outright pace by scoring a front row lockout for the first time since 2008 at the Russian Grand Prix last weekend.
While the SF70H has shown it can take the fight to Mercedes, a strong showing from the Maranello team in terms of strategy has added to their cause.
Sebastian Vettel leads the world championship standings having scored wins in Australia and Bahrain, while finishing second in China and Russia.
The four-time world champion has outshone his team-mate Kimi Raikkonen, although there does appear to be plenty of fight left in the Iceman.
Equally Mercedes once again poses a serious threat which was outlined by Valtteri Bottas holding off Vettel to win Sunday's Russian Grand Prix.
A maiden F1 race win confirmed Bottas has the qualities to mount a challenge against the very best in the business.
Meanwhile, Lewis Hamilton completed a commanding victory in China although a fourth place in Russia has seen him fall 13 points adrift of Vettel.
The three-time world champion is seen by many as Vettel's most likely threat for the title.
Mercedes does however face the prospect of diluting its efforts with Hamilton and Bottas fighting amongst themselves for supremacy in the team.
While Mercedes and Ferrari have grabbed the early headlines, Red Bull cannot be ruled out of the running just yet.
The Milton Keynes squad has made a slow start to the campaign, recording just one podium, with its RB13 that uncharacteristically lacks downforce while suffering from a lack of power.
However, a revamped chassis is planned for the Spanish Grand Prix, while a major Renault engine upgrade should push the RB13 even closer to the front by the Canadian Grand Prix.
Whether it will be enough to allow Daniel Ricciardo and Max Verstappen to challenge remains to be seen.
Who is the early favourite to win the F1 title?
Cast your vote below on this week's Pirtek Poll.