Sauber secures Honda engines from 2018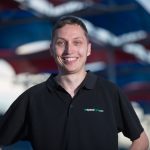 Sauber will be powered by Honda engines next year after striking a deal with the Japanese manufacturer.
The arrangement will see the Swiss team's long term power unit arrangement with Ferrari come to an end from 2018 onwards.
From next season Honda will supply engines to two teams having returned to Formula 1 in 2014 as an official engine partner to McLaren.
Honda has struggled to match rival engine suppliers Mercedes, Ferrari and Renault but this new arrangement should enable the firm to speed up it's development.
"It is a great honour for the Sauber F1 Team to be able to work together with Honda in the coming seasons," said Sauber team boss Monish Kaltenborn.
"Our realignment is not just visible through the new ownership but also now with our new technological partnership with Honda.
"We have set another milestone with this new engine era, which we await with huge excitement and of course we are looking for new opportunities.
"We very much look forward to our partnership with Honda, which sets the course for a successful future – from a strategic as well as from a technological perspective.
"We thank Honda for making this great partnership happen."
The news comes amid speculation that McLaren could switch to Mercedes next year following reliability and speed issues with its Honda engines.
However, Honda has confirmed that Sauber will be the second team it supplies in 2018.
"In addition to the partnership with McLaren which began in 2015, Honda will begin supplying power units to Sauber as a customer team starting from next year," said Honda's Katsuhide Moriyama.
"This will be a new challenge in Honda's F1 activities.
"In order to leverage the benefits of supplying to two teams to the maximum extent, we will strengthen the systems and capabilities of both of our two development operations, namely HRD Sakura and the operation in Milton Keynes.
"We will continue our challenges so that our fans will enjoy seeing a Honda with dominant strength as soon as possible."