Travis Robinson wins off-road opener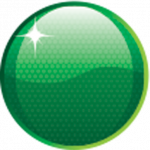 Travis Robinson has dominated the St George 399, claiming round one of the BFGoodrich CAMS Australian Off Road Championship (AORC) in convincing style.
Robinson led the event from start to finish in the BFGoodrich Jimco Nissan 3.5T, posting the fastest time in yesterday's prologue and going on to take the honours in all three sections of the event.
Robinson, who finished the event six minutes ahead of his closest rival, was thrilled with the performance of his team this weekend.
"My boys did an awesome job; Murray, Brett, Luke and Trent my navigator did an awesome job, we couldn't have asked for a better weekend," said Robinson.
"Our BFGoodrich Tires performed perfectly and a big thanks to everyone in the town of St George, they were great."
It was a tough day for Bryce Chapman in his TPE Jimco 6L who experienced mechanical issues late in today's race and was lucky to hold on to second outright.
"It's great to come back with a finish and a second place but it wasn't easy," said Chapman.
"That first heat today we ended up running on six cylinders; I think it is probably running on five or four now. That last lap was shocking, I don't think I could get over 50 kilometres an hour.
"Our intercoms weren't working, nothing was working, we didn't know what was going on with our temperatures, oil pressures—we just kept going and we got it here."
Matthew Martin charged through the field today in his prolite buggy, recovering from a poor prologue to claim third outright.
Tait Svenson, driving the German Autos Prolite Stealth 3.5L, was unable to hold onto his third position from yesterday, pipped by Martin by just 25 seconds.
Rounding out the top five was Phil Lovett and Paul Guenthen in the Lovetts Cessnock Earthmoving Can-am X3, also claiming the UTV class win.
The 2017 BFGoodrich CAMS AORC will head to the famous Finke Desert Race for round two on 9-12 June.
VIDEO: Sunday highlights

RESULTS: St. George 399 
| | | |
| --- | --- | --- |
| Pos | Crew | Time |
| 1 | Travis Robinson/Trent Anthony | 3:54:19 |
| 2 | Bryce Chapman/Mitch Warren | 4:01:31 |
| 3 | Matthew Martin | 4:06:33 |
| 4 | Tait Svenson/Chris Afoo | 4:06:58 |
| 5 | Phil Lovett/Paul Guenthen | 4:10:29 |
| 6 | Michael Schneider/Mitchell Schneider | 4:10:52 |
| 7 | Glenn Spizzo/Anthony Lia | 4:11:22 |
| 8 | Alan Dixon | 4:11:33 |
| 9 | Toby Whateley/Simon Herrman | 4:11:59 |
| 10 | Declan Cummins/Sam Phillips | 4:16:29 |