Castroneves takes track-record pole in Phoenix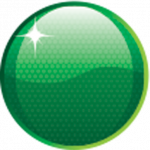 Helio Castroneves has taken pole position for the IndyCar Phoenix Grand Prix courtesy of one- and two-lap records at the one-mile oval.
Will Power was second-fastest as the four Team Penske Chevrolets all qualified in the top five.
Castroneves' second lap was a record 18.8071s for a total time of 37.7538s, giving him his second straight pole in Phoenix.
The Brazilian also draws level with Bobby Unser on 49 career poles, third-highest of all time.
"I tell you man, that was great," said Castroneves.
"Great team effort, the REV Chevy was really fast. I always say because of my teammates, these guys are the toughest ones, everybody's pushing each other. But I'm really glad the No. 3 prevailed this time."
JR Hildebrand (Ed Carpenter Racing Chevrolet) split the Penske cars, qualifying third-fastest on his return from injury, ahead of last-start winner Josef Newgarden and 2016 series champion Simon Pagenaud.
Last year's Phoenix race winner Scott Dixon (Chip Ganassi Honda) starts eighth, while series leader Sebastien Bourdais (Dayle Coyne Honda) qualified 10th.
The 250-lap race starts on Sunday at 1130 AEST.
Qualifying: Grand Prix of Phoenix
| | | | | | |
| --- | --- | --- | --- | --- | --- |
| Pos | Driver | C/A/E/T | Lap 1 | Lap 2 | Total time |
| 1 | Castroneves, Helio | D/C/C/F | 18.8837 | 18.8701 | 37.7538 |
| 2 | Power, Will | D/C/C/F | 19.0188 | 18.9078 | 37.9266 |
| 3 | Hildebrand, JR | D/C/C/F | 18.9757 | 18.9714 | 37.9471 |
| 4 | Newgarden, Josef | D/C/C/F | 19.0256 | 18.9677 | 37.9933 |
| 5 | Pagenaud, Simon | D/C/C/F | 19.0242 | 19.0207 | 38.0449 |
| 6 | Kanaan, Tony | D/H/H/F | 19.1216 | 19.0962 | 38.2178 |
| 7 | Aleshin, Mikhail | D/H/H/F | 19.1620 | 19.0979 | 38.2599 |
| 8 | Dixon, Scott | D/H/H/F | 19.1705 | 19.1446 | 38.3151 |
| 9 | Andretti, Marco | D/H/H/F | 19.2693 | 19.1785 | 38.4478 |
| 10 | Bourdais, Sebastien | D/H/H/F | 19.2417 | 19.2137 | 38.4554 |
| 11 | Hinchcliffe, James | D/H/H/F | 19.2536 | 19.2330 | 38.4866 |
| 12 | Hunter-Reay, Ryan | D/H/H/F | 19.2688 | 19.2975 | 38.5663 |
| 13 | Chilton, Max | D/H/H/F | 19.3579 | 19.2146 | 38.5725 |
| 14 | Kimball, Charlie | D/H/H/F | 19.3029 | 19.3107 | 38.6136 |
| 15 | Rossi, Alexander | D/H/H/F | 19.3721 | 19.2740 | 38.6461 |
| 16 | Jones, Ed (R) | D/H/H/F | 19.3822 | 19.3404 | 38.7226 |
| 17 | Rahal, Graham | D/H/H/F | 19.4304 | 19.3417 | 38.7721 |
| 18 | Sato, Takuma | D/H/H/F | 19.3940 | 19.3796 | 38.7736 |
| 19 | Munoz, Carlos | D/C/C/F | 19.4935 | 19.3780 | 38.8715 |
| 20 | Daly, Conor | D/C/C/F | 19.5375 | 19.4916 | 39.0291 |
| 21 | Carpenter, Ed | D/C/C/F | 19.7062 | 19.7787 | 39.4849 |