Smollen joins Wall for Carrera Cup Pro-Am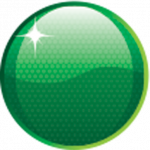 Shane Smollen will partner David Wall for Carrera Cup's annual Pro-Am round at Phillip Island in May.
A long-time competitor in the TAG Heuer Carrera Challenge class, Smollen will make his return to Carrera Cup in Round 3 of the campaign.
"With Shane's previous experience in Carrera Challenge it is a massive plus to have him join Wall Racing," said Wall.
"He is going to be an asset to our team for the weekend and hopefully we can get a great result and gain plenty of championship points".
Smollen will serve as the amateur driver in car #38 under the format which sees each car take on a second driver and share duties in each of two races.
The 2015 Carrera Challenge class champion has not started a race since Bathurst, last October, after crashing out of the opening practice session at the season-ending Gold Coast round.
He and Wall will enjoy a test day aboard the Payce Porsche 911 at the Victorian circuit prior to the round, which will be held from May 26-28.