White extends Targa Tasmania lead on Day 3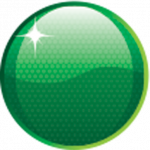 Jason White has extended his lead to a neat minute after an impressive performance from Launceston to Burnie on Day 3 of the Targa Tasmania.
White, navigated by uncle John White, was 36s quicker than Day 2 fast man Matt Close, who moved up one place to second overall in the rally.
After repairs on their 2016 Dodge Viper which suffered after a broken differential the day prior, the Whites are in a strong position to take out a sixth Targa title.
"Today was a bit harder on tyre wear than we really wanted, but we figured we had to push on to stay in touch," said Jason White, whose lead is now 60s.
"Up until this morning there were no signs of wear on the tyres whatsoever, but the longer stages today have been harder on the tyres.
"We just wanted to hold position today, but I think we've managed to gain a bit of time here and there. Today's been a really good day."
Michael Pritchard was nearly a minute-and-a-half slower as he dropped to third overall, 1:42s off the pace with three days remaining.
Classic GT class leader Jon Siddins remarkably ran fourth outright in his 1970 Datsun 240Z until the final stage of the day, falling to seventh but ending the day with a 1:36s lead in class.
Day 3 was run over 133.48 competitive kilometres.
Day 4 takes the field down from Burnie to Strahan, on the west coast, including the challenging run through the Hellyer Gorge.
Provisional results: Overall, after Day 3
Jason White / John White, 2016 Dodge Viper ACR Extreme
Matt Close / Cameron Reeves, 2015 Porsche GT3, +1m00s
Michael Pritchard / Gary Mourant, 2016 Dodge Viper ACR, +1m42s
Tim Hendy / Julie Winton-Monet, 2016 Porsche GT4, +4m43s
Paul Stokell / Jenny Cole, Lotus Exige, +4m46s
Angus Kennard / Ian Wheeler, 2015 Nissan GTR, +4m48s
Jon Siddins / Gina Siddins, 1970 Datsun 240Z, +4m56s
Tony Quinn / Naomi Tillett, Porsche GT3, +5m13s
Craig Dean / Kate Catford, 2015 Ford Mustang Shelby GT, +5m16s
Adam Kaplan/Aleshia Penney, 2004 BMW M3 CSL, +5m28s
VIDEO: Day 3 Highlights