Hildebrand to return in Phoenix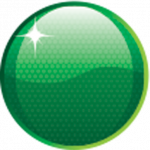 JR Hildebrand will return to the driver's seat at this weekend's IndyCar Phoenix Grand Prix after missing the most recent race due to a broken hand.
Hildebrand sat out Round 3 of the season at Barber Motorsports Park on April 21-23, having not had enough time to recover from surgery on April 11.
The Ed Carpenter Racing driver had sustained the injury in a coming-together with Mikhail Aleshin on the final lap of Round 2 at Long Beach, on April 9
Now, however, Hildebrand has been declared fit to drive car #21 in Phoenix this weekend.
"It's been a tricky couple of weeks working through this injury," said the 29-year-old.
"I'm certainly anxious to get back in the car. I feel like I'm far enough along (in recuperation) to be able to go for it this weekend in Phoenix."
Zach Veach had stood in for Hildebrand at Barber, finishing 19th in the 21-car field.
There will also be change in the other side of the ECR garage when team owner Ed Carpenter takes over from Spencer Pigot.
Carpenter and Pigot are continuing to take ovals and road/street courses respectively in car #20.
Hildebrand and Carpenter finished fastest and second-fastest respectively during pre-season testing at the one-mile speedway.
The Phoenix program begins with Practice and Qualifying on Friday night local time (Saturday 29 April AEST).