Lamborghini wins Monza 3 Hour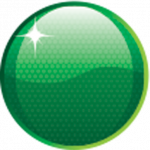 The Lamborghini line-up of Mirko Bortolotti, Andrea Caldarelli and Christian Engelhart have won the opening Blancpain GT Series Endurance Cup race, the 3 Hours of Monza.
The GRT Grasser Racing Team Huracan GT3 avoided the opening lap mayhem which involved 16 cars, including team-mate Ezequiel Perez Compac.
Bortolotti got himself out front and dominated proceedings. Despite the early Safety Car and red flag, the race pretty much played out safety car free. There was a late full course yellow to clear debris, but the virtual safety car didn't hurt the winners who hit all their marks on the track and in the pits.
"Everyone has worked so hard in the winter and today we all did a great job and we can be proud today," said Bortolotti.
"After practice we were confident that the car would be good and especially after we got the gap at the start I felt that only bad luck could take it away from us.
After such a strong start, Caldarelli was able to maintain the pace after taking over after the first round of stops.
"We knew that we could win this race and I focussed that after the pit stop I needed to keep it up front for Christian," said Caldarelli.
The performance continued with Englehart at the wheel, who had to deal with plenty of traffic which were battling a range of issues.
"I'm proud to be here representing Lamborghini and to start the season like this in the Endurance cup is great for everyone," said Englehart.
Second place overall went the went the way of pole sitters Pasin Lathouras, Michel Rugolo and Alessandro Pier Guidi. Just missing the crash, they were then held-up behind Guy Smith who after being called to the pits to serve a 15-second penalty stayed out on track as the team argued the point.
Third place went the way of Team Black Falcon AMG Mercedes Luca Stolz, Adam Christodoulou and Yelmer Buurman. They had been sitting fourth but with just six minutes to run the ISR Audi of Frank Stippler, Filip Salaquarda and Clemens Schmid retired with mechanical issues.
Australian Matt Simmons combined with British duo Struan Moore and Matthew Perry to come home in 13th.
Starting sixth Moore missed the opening lap chaos and climbed to fourth when he handed over to Simmons. With positions close it was a battle in the pit stops with a slow getaway for Simmons dropping him down to seventh.
After handing over to Perry in ninth, a touch with a Mercedes on track saw a drive-through penalty.
"You have to have all three hours go our way," said Simmons.
"The start certainly went our way and that was down to our starting spot of sixth.
"You know this was a race where I was in the deep end with all the Pro Class guys and I enjoyed it.
"This was also the first race with Struan and Matt and we are starting to gel and the next race at Silverstone I'm sure we will show further improvement."
Winner of the Pro-Am Cup and eighth overall went the way of Ahmad Al Harthy and Jonny Adam aboard an Aston Martin. In the Am category Abigail Eaton, Alex Demirdjian and Davide Rizzo took honours in a Ferrari 488.