Supercars puts special measures in place for Race 6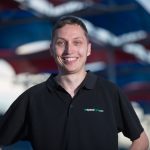 The Virgin Australia Supercars Championship has elected to put special measures in place to restrict the threat of tyre failures ahead of today's final 250km heat of the WD-40 Phillip Island 500.
A meeting of the Supercars Commission this morning ratified the changes ahead of Race 6 this afternoon.
In a bid to lessen the risk of a repeat of the tyre failures which occurred in Saturday's race, Supercars has issued a bulletin to teams confirming an increase of the minimum tyre pressures from 17 psi to 19 psi.
Alongside the change in minimum pressures, a recommended camber setting has been delivered to teams.
Supercars conducted extensive analysis of the tyre situation after 13 right rear and five right front tyre failures in yesterday's race, which included information from teams up and down pit lane.
There will be no changes to the tyre allocation with squads set to continue with three sets as per the regulations.
A Supercars bulletin read, "rear tyre failures have occurred at static camber levels above -3.5 degrees" and "front tyre failures have occurred at static camber levels above -6.5 degrees".
"It is recommended that Teams consider the effects of static camber in relation to the setup of their Cars given the figures above.
"It is recommended that Teams adopt a conservative approach in relation to static camber of less than -6.0 degrees front camber and less than -3.0 degrees rear camber in relation to their overall vehicle setup.
"It is recommended that Teams and Drivers take into consideration all the factors mentioned above.
"In consultation with Dunlop, the Commission unanimously resolved to mandate an increase to the minimum tyre pressure (D18.1.13) from 17PSI to 19PSI for Race 6 of the Virgin Australia Supercars Championship.
"Accordingly, this will be enforced for Race 6 today."
Mark Winterbottom, who was among those to suffer a tyre issue yesterday, says his team will make changes to his car's set-up to ensure the tyres last the race.
"It made the sport look bad to be honest," said Winterbottom.
"It kind of felt like you go to the AFL and the guy kicks the footy and the footy goes flat and the game is over and they call it at half time.
"It was really a bit of an anti climax but you know we have all de-tuned our cars massively today to try and make the tyre last.
"For the people watching it was a bit of a farce, but hopefully today we will get through it. It looks like there could be a bit of weather which could be a bit of a saviour.
"But, it is what it is. We will tune the car up today, it will go slower, but it will survive. That is part of the challenge for the day ahead."
Meanwhile, Supercars has recommended that a marker will be placed on the entry of pit lane to help drivers avoid cutting the pit lane entry which sparked a series of 15 second penalties during the race.
A group of eight drivers were penalised for cutting into the fast lane unless they are within two pit bays of their own garage.
The ruling, which was enforced 90 minutes before the race, was labelled 'stupid' by Triple Eight boss Roland Dane.
Qualifying is set to begin at 1050 ahead of  Race 6 which is scheduled for 1350 AEST.