Power leads dominant Penske in Barber qualifying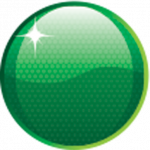 Will Power has led a Team Penske one-two-three in qualifying for Round 3 of the IndyCar Series at Barber Motorsports Park.
Power took his second pole of the season and will share the front row with Helio Castroneves.
Simon Pagenaud was third-fastest, and while there was an even split of Chevrolets and Hondas in the Fast Six, the Japanese marque's best qualifier was Chip Ganassi Racing's Scott Dixon in fourth.
Power topped Group 2 in the opening segment of qualifying, was within 0.1s of Castroneves in Segment 2, and ultimately bumped the Brazilian off pole with a 1:06.96s in car #12.
The Toowoomba native was the only man to get into the 1:06s bracket as approximately 0.2s split each of the next three runners.
Ryan Hunter-Reay was Andretti Autosport's best in fifth and will start alongside Long Beach winner James Hinchcliffe (Schmidt Peterson Motorsports).
Josef Newgarden missed the Fast Six by less than 0.05s in the fourth Penske Chevrolet, while championship leader Sebastien Bourdais (Dayle Coyne Honda) qualified twelfth for the second race in a row after an off at Turn 8.
The 90-lap Grand Prix of Alabama starts on Monday at 0530 AEST.
Qualifying: Grand Prix of Alabama
| | | | | |
| --- | --- | --- | --- | --- |
| Pos | Driver | C/A/E/T | Time | Session |
| 1 | Power, Will | D/C/C/F | 01:06.9614 | Fast Six |
| 2 | Castroneves, Helio | D/C/C/F | 01:07.1429 | Fast Six |
| 3 | Pagenaud, Simon | D/C/C/F | 01:07.3817 | Fast Six |
| 4 | Dixon, Scott | D/H/H/F | 01:07.5817 | Fast Six |
| 5 | Hunter-Reay, Ryan | D/H/H/F | 01:07.6851 | Fast Six |
| 6 | Hinchcliffe, James | D/H/H/F | 01:07.8710 | Fast Six |
| 7 | Newgarden, Josef | D/C/C/F | 01:07.5941 | Round 2 |
| 8 | Aleshin, Mikhail | D/H/H/F | 01:07.9467 | Round 2 |
| 9 | Chilton, Max | D/H/H/F | 01:07.9788 | Round 2 |
| 10 | Kanaan, Tony | D/H/H/F | 01:08.0305 | Round 2 |
| 11 | Jones, Ed (R) | D/H/H/F | 01:08.2034 | Round 2 |
| 12 | Bourdais, Sebastien | D/H/H/F | 01:08.2726 | Round 2 |
| 13 | Andretti, Marco | D/H/H/F | 01:07.5405 | Round 1 / Group 1 |
| 14 | Sato, Takuma | D/H/H/F | 01:07.6928 | Round 1 / Group 2 |
| 15 | Kimball, Charlie | D/H/H/F | 01:07.7033 | Round 1 / Group 1 |
| 16 | Munoz, Carlos | D/C/C/F | 01:07.7007 | Round 1 / Group 2 |
| 17 | Pigot, Spencer | D/C/C/F | 01:07.9211 | Round 1 / Group 1 |
| 18 | Rossi, Alexander | D/H/H/F | 01:07.7483 | Round 1 / Group 2 |
| 19 | Veach, Zach (R) | D/C/C/F | 01:08.4681 | Round 1 / Group 1 |
| 20 | Daly, Conor | D/C/C/F | 01:08.0104 | Round 1 / Group 2 |
| 21 | Rahal, Graham | D/H/H/F | 01:08.0499 | Round 1 / Group 2 |