De Pasquale wins Super2 Race 4 after Le Brocq tyre blowout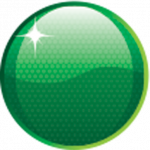 Anton de Pasquale has taken his first race and round wins in the final race of Round 3 of the Dunlop Super2 Series at Phillip Island after Jack Le Brocq lost a tyre while leading.
Le Brocq looked set to take over the series lead with his third race win of the weekend before the right-rear tyre on car #28 gave way at the end of Gardner Straight on Lap 10.
De Pasquale inherited the lead and survived a restart, the Safety Car having been called for the tyre debris, to take victory ahead of Shae Davies and Paul Dumbrell.
Le Brocq had won the start and gradually pulled away to a 2s lead.
The GoGetta Altima had led all but the final lap of Race 1 until the tyre gave way, but his MW Motorsport crew scrambled to get Le Brocq back on track and finish 21st.
"We had a green tyre on for that race and we'd had zero signs from any other tyre conditions so it came out of the blue for us," said team owner Matthew White.
There was even further hardship post-race when Le Brocq was slapped with a 50-point penalty (subsequently reduced to 35 points) for leaving pit lane while the red light was on due to the Safety Car leading the field onto the main straight.
For de Pasquale, who returned home from a successful stint in Europe due to budget constraints last year, there was joy.
"It was a hard last race, I obviously got a bit lucky with Jack, but we were in it all weekend," said the Paul Morris Motorsport protégé.
"We got better as the weekend went on so I'm rapt for myself and the boys. We worked hard for it, so it's a good day."
Davies had not the pace to challenge the #67 Falcon and finished second, while Dumbrell held out Todd Hazelwood to finish third.
Garry Jacobson was in the thick of the early action with Will Brown and Kurt Kostecki, those three ultimately finishing fifth through seventh respectively.
The trio even rubbed panels as they went three-wide through the Turn 4 Hairpin on Lap 2.
Richard Muscat, Macauley Jones, and Josh Kean rounded out the top 10, while Jack Perkins finally got past steering rack issues to take 13th.
The second-generation racer was also cleared of wrongdoing after turning Jake Kostecki around at Southern Loop on Lap 3.
Jake Kostecki had an even wilder moment on the final lap when he was tipped into a spin at Doohan Corner by Jack Smith.
Dumbrell has extended his series lead ahead of Round 4 at the Townsville 400 from July 7-9.
Results: Race 4, Round 3, Phillip Island
| | | | | | |
| --- | --- | --- | --- | --- | --- |
| 1 | Paul Morris Motorsports | Anton de Pasquale | Ford Falcon FG/X | 14 | 26:37.8508 |
| 2 | LOCO Energy Drink / MWM | Shae Davies | Nissan Altima | 14 | 26:38.6867 |
| 3 | Eggleston Motorsport | Paul Dumbrell | Holden Commodore VF | 14 | 26:40.0513 |
| 4 | Bigmate Racing | Todd Hazelwood | Holden Commodore VF | 14 | 26:40.6302 |
| 5 | McQuinn Electrical | Garry Jacobson | Ford Falcon FG/X | 14 | 26:41.0891 |
| 6 | Eggleston Motorsport | William Brown | Holden Commodore VF | 14 | 26:41.9125 |
| 7 | Arcoplate Racing | Kurt Kostecki | Holden Commodore VF | 14 | 26:42.1727 |
| 8 | Wilson Security PAYCE GRM | Richard Muscat | Holden Commodore VF | 14 | 26:43.3573 |
| 9 | PAYCE | Macauley Jones | Holden Commodore VF | 14 | 26:43.7223 |
| 10 | Wynns | Josh Kean | Ford Falcon FG/X | 14 | 26:44.1007 |
| 11 | Sprint Cutting Racing | Brodie Kostecki | Ford Falcon FG | 14 | 26:44.8727 |
| 12 | Alliance Truck Parts | Andrew Jones | Holden Commodore VF | 14 | 26:45.5654 |
| 13 | Dragon Motor Racing | Jack Perkins | Holden Commodore VF | 14 | 26:46.5689 |
| 14 | Auto One Racing | Adam Marjoram | Holden Commodore VF | 14 | 26:47.0037 |
| 15 | Middys Electrical / MWM | Bryce Fullwood | Ford Falcon FG | 14 | 26:47.4075 |
| 16 | Eggleston Motorsport | Nathan Morcom | Holden Commodore VF | 14 | 26:47.6618 |
| 17 | Falcon Spares & Repairs | Matthew Chahda | Holden Commodore VF | 14 | 26:48.5440 |
| 18 | Wilson Security PAYCE GRM | Mason Barbera | Holden Commodore VF | 14 | 26:49.2508 |
| 19 | GoGetta Racing/ MWM | Jack Le Brocq | Nissan Altima | 14 | 26:49.4913 |
| 20 | Team Caltex | Renee Gracie | Holden Commodore VF | 14 | 26:51.2389 |
| 21 | STR Truck Bodies & Trailers | Matthew Palmer | Ford Falcon FG | 14 | 26:54.5015 |
| 22 | SCT Logistics | Jack Smith | Holden Commodore VF | 14 | 27:17.2177 |
| 23 | Arcoplate Racing | Jake Kostecki | Holden Commodore VF | 14 | 27:19.2773 |
Round results
| | | |
| --- | --- | --- |
| 1 | Anton de Pasquale | 264 |
| 2 | Shae Davies | 261 |
| 3 | Paul Dumbrell | 244 |
| 4 | Jack Le Brocq | 243 |
| 5 | Todd Hazelwood | 218 |
| 6 | Richard Muscat | 196 |
| 7 | William Brown | 181 |
| 8 | Garry Jacobson | 175 |
| 9 | Macauley Jones | 171 |
| 10 | Josh Kean | 132 |
| 11 | Nathan Morcom | 132 |
| 12 | Jake Kostecki | 130 |
| 13 | Kurt Kostecki | 126 |
| 14 | Andrew Jones | 125 |
| 15 | Brodie Kostecki | 124 |
| 16 | Bryce Fullwood | 115 |
| 17 | Jack Smith | 115 |
| 18 | Mason Barbera | 111 |
| 19 | Matthew Chahda |  98 |
| 20 | Renee Gracie |  96 |
| 21 | Adam Marjoram |  83 |
| 22 | Matthew Palmer |  71 |
| 23 | Jack Perkins |  60 |
Series points (Updated)
| | | |
| --- | --- | --- |
| 1 | Paul Dumbrell | 815 |
| 2 | Todd Hazelwood | 779 |
| 3 | Jack Le Brocq | 734 |
| 4 | Shae Davies | 576 |
| 5 | William Brown | 555 |
| 6 | Anton de Pasquale | 521 |
| 7 | Garry Jacobson | 520 |
| 8 | Andrew Jones | 494 |
| 9 | Macauley Jones | 445 |
| 10 | Jack Perkins | 426 |
| 11 | Nathan Morcom | 415 |
| 12 | Richard Muscat | 410 |
| 13 | Kurt Kostecki | 376 |
| 14 | Jake Kostecki | 325 |
| 15 | Brodie Kostecki | 302 |
| 16 | Josh Kean | 301 |
| 17 | Renee Gracie | 300 |
| 18 | Matthew Chahda | 294 |
| 19 | Mason Barbera | 290 |
| 20 | Bryce Fullwood | 273 |
| 21 | Matthew Palmer | 252 |
| 22 | Adam Marjoram | 220 |
| 23 | Jack Smith | 198 |