Le Brocq wins, Dumbrell spun in Super2 Race 3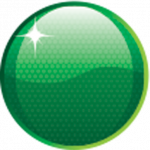 Jack Le Brocq has cruised to another win in Round 3 of the Dunlop Super2 Series at Phillip Island, while Paul Dumbrell was turned around by Todd Hazelwood.
Le Brocq took his third win in four series races ahead of a personal-best result for Anton de Pasquale, with Shae Davies third.
The GoGetta Altima jumped best again, followed by Paul Dumbrell and a strong starting Hazelwood.
Hazelwood had been put back from third to fifth after a post-Race 2 penalty.
Le Brocq was edging away when Hazelwood, who had been pressuring Dumbrell, transgressed at MG for the second race in a row, this time tagging the Burson Commodore on Lap 5.
The incident elevated de Pasquale from fourth to second, while Hazelwood resumed third on the track but was soon issued a 15s time penalty.
Davies, who dropped as low as ninth after a tardy start, took over an effective podium position when he passed Richard Muscat on Lap 7 of 16.
The MW Motorsport driver had a big lock-up into the Hairpin  on Lap 14, by which time Dumbrell was next on the road, but had enough in reserve to hold the position.
At the front, Le Brocq managed the margin to back up his Race 2 win, and another last time out at Symmons Plains, with his second victory of the day.
De Pasquale beat his podium result at Bathurst in his rookie season last year, ahead of Davies and Dumbrell, who now holds a six-point series lead over Le Brocq.
Muscat held out Will Brown for fifth, while Hazelwood was officially seventh after his penalty was applied.
Garry Jacobson came from second-last on the grid after his Race 2 tyre failure to finish eighth.
"Your instinct to survive kicks in pretty quick when you're going down that front straight at 270km/h," said the defending series champion of his frightening spin.
"The weird part was that there was just no real warning, no vibration from the tyre, and it just went bang down the main straight.
"As a driver, you probably try and think to yourself, 'Okay, how could I handle that any different?', but really I don't know.
"It was no warning, bang, and you're going backwards, pirouetting at 270km/h."
Kurt Kostecki and Macauley Jones rounded out the top ten, Andrew Jones was 13th, and Jack Perkins failed to finish for the second time in three races due to further steering issues in the Dragon Commodore.
Bryce Fullwood came home 21st after sailing off at the Turn 4 Hairpin on Lap 11.
The Darwin native braked too late and had to throw his Middy's Falcon to the grass in order to avoid shunting Kurt Kostecki.
"The guys have given us an awesome car and fingers crossed we can back it up in the next two."
Davies held out de Pasquale for fourth.
Will Brown impressed again as he drove from 16th to sixth after being handed a 15s post-race penalty for spinning Bryce Fullwood in Race 1.
Richard Muscat, Macauley Jones, Jake Kostecki, and Fullwood completed the top 10.
Fullwood's series points tally is, however, 35 points lighter after he was found guilty of reckless driving causing contact with Kurt Kostecki in Race 1.
Round 3 will conclude tomorrow with another 16-lap race at 1235 AEST.
Results: Race 3, Round 3, Phillip Island
| | | | | | |
| --- | --- | --- | --- | --- | --- |
| 1 | GoGetta Racing/ MWM | Jack Le Brocq | Nissan Altima | 16 | 25:12.8666 |
| 2 | Paul Morris Motorsports | Anton de Pasquale | Ford Falcon FG/X | 16 | 25:15.7330 |
| 3 | LOCO Energy Drink / MWM | Shae Davies | Nissan Altima | 16 | 25:23.2434 |
| 4 | Eggleston Motorsport | Paul Dumbrell | Holden Commodore VF | 16 | 25:23.9343 |
| 5 | Wilson Security PAYCE GRM | Richard Muscat | Holden Commodore VF | 16 | 25:28.1408 |
| 6 | Eggleston Motorsport | William Brown | Holden Commodore VF | 16 | 25:28.3597 |
| 7 | Bigmate Racing | Todd Hazelwood | Holden Commodore VF | 16 | 25:31.6246 |
| 8 | McQuinn Electrical | Garry Jacobson | Ford Falcon FG/X | 16 | 25:32.8000 |
| 9 | Arcoplate Racing | Kurt Kostecki | Holden Commodore VF | 16 | 25:39.5800 |
| 10 | PAYCE | Macauley Jones | Holden Commodore VF | 16 | 25:40.2253 |
| 11 | Arcoplate Racing | Jake Kostecki | Holden Commodore VF | 16 | 25:40.3675 |
| 12 | Sprint Cutting Racing | Brodie Kostecki | Ford Falcon FG | 16 | 25:44.6110 |
| 13 | Alliance Truck Parts | Andrew Jones | Holden Commodore VF | 16 | 25:48.2037 |
| 14 | Eggleston Motorsport | Nathan Morcom | Holden Commodore VF | 16 | 25:48.9292 |
| 15 | Wynns | Josh Kean | Ford Falcon FG/X | 16 | 25:51.2222 |
| 16 | Auto One Racing | Adam Marjoram | Holden Commodore VF | 16 | 25:51.9671 |
| 17 | SCT Logistics | Jack Smith | Holden Commodore VF | 16 | 25:55.7747 |
| 18 | Wilson Security PAYCE GRM | Mason Barbera | Holden Commodore VF | 16 | 26:01.4555 |
| 19 | Falcon Spares & Repairs | Matthew Chahda | Holden Commodore VF | 16 | 26:02.8203 |
| 20 | Team Caltex | Renee Gracie | Holden Commodore VF | 16 | 26:03.6762 |
| 21 | Middys Electrical / MWM | Bryce Fullwood | Ford Falcon FG | 16 | 26:06.7068 |
| 22 | STR Truck Bodies & Trailers | Matthew Palmer | Ford Falcon FG | 16 | 26:24.2890 |
| DNF | Dragon Motor Racing | Jack Perkins | Holden Commodore VF |  3 |  8:48.5520 |