Le Brocq takes out Super2 Race 2 at Phillip Island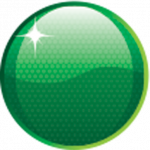 Jack Le Brocq has hit back by winning Race 2 of the Dunlop Super2 Series at Phillip Island while Garry Jacobson experienced a scare when he lost a tyre at high speed.
Le Brocq took a comfortable win in the end after Jacobson had shadowed him until the spectacular tyre failure on the penultimate lap, leaving Paul Dumbrell a distant second and Shae Davies third.
Under sunny skies, the MW Motorsport driver won the start and Jacobson slotted into second, but the battle was soon on for third.
Hazelwood drafted up behind Shae Davies, hitting the LOCO Energy Drink Altima in the rear on the very edge of Gardner Straight as they started Lap 2.
However, the Bigmate Commodore driver's challenge left the door open for Dumbrell to pinch fourth on Lap 3.
Davies managed to hold Dumbrell at bay as the top two disappeared, until the 2014 Super2 champion bravely hung on around the outside of Doohan Corner to take third on Lap 9.
Dumbrell skipped away as Hazelwood resumed his attack, diving past at MG a lap later and making sure that there was no way the MW Motorsport Altima could cling on through the final sweeper.
The South Australian would be issued a five-second post-race penalty, dropping him from third to fifth.
Meanwhile, Jacobson was shaping up for a move on the race leader, but couldn't find a way past the GoGetta Altima.
Instead, Le Brocq edged away again before Jacobson's right-rear tyre let go just before turn-in for Doohan Corner, metres after the fastest point (285-290km/h) on the track.
The MEGA Falcon spun and backed through the gravel trap at high speed, consigning the defending series champion to a costly DNF.
"I know as much as everybody else," said Prodrive team principal Tim Edwards.
"The right-rear tyre failed so obviously (it's) disappointing. We've taken a very, very, very conservative approach to the set-up for this weekend, so what do you do?"
Le Brocq, on the other hand, bagged his second win in three races, consolidating third in points and closing in on leaders Dumbrell and Hazelwood.
"We'll take any race win any day of the week," he said.
"It's good to bring it home then and I'm not sure what happened to Garry but he kept us honest.
"The guys have given us an awesome car and fingers crossed we can back it up in the next two."
Davies held out Anton de Pasquale for what would become third after Hazelwood's penalty.
Will Brown impressed again as he drove from 16th to sixth after being handed a 15s post-race penalty for spinning Bryce Fullwood in Race 1.
Richard Muscat, Macauley Jones, Jake Kostecki, and Fullwood completed the top 10.
Fullwood's series points tally is, however, 35 points lighter after he was found guilty of reckless driving causing contact with Kurt Kostecki in Race 1.
Race 3 is coming up at 1430 AEST before Race 4 on Sunday.
Results: Race 2, Round 3, Phillip Island (Updated)
| | | | | | |
| --- | --- | --- | --- | --- | --- |
| 1 | GoGetta Racing/ MWM | Jack Le Brocq | Nissan Altima | 16 | 25:08.9162 |
| 2 | Eggleston Motorsport | Paul Dumbrell | Holden Commodore VF | 16 | 25:16.6485 |
| 3 | LOCO Energy Drink / MWM | Shae Davies | Nissan Altima | 16 | 25:22.0755 |
| 4 | Paul Morris Motorsports | Anton de Pasquale | Ford Falcon FG/X | 16 | 25:22.6424 |
| 5 | Bigmate Racing | Todd Hazelwood | Holden Commodore VF | 16 | 25:23.2098 |
| 6 | Eggleston Motorsport | William Brown | Holden Commodore VF | 16 | 25:23.6697 |
| 7 | Wilson Security PAYCE GRM | Richard Muscat | Holden Commodore VF | 16 | 25:27.8106 |
| 8 | PAYCE | Macauley Jones | Holden Commodore VF | 16 | 25:31.4574 |
| 9 | Arcoplate Racing | Jake Kostecki | Holden Commodore VF | 16 | 25:41.0755 |
| 10 | Middys Electrical / MWM | Bryce Fullwood | Ford Falcon FG | 16 | 25:42.6546 |
| 11 | Arcoplate Racing | Kurt Kostecki | Holden Commodore VF | 16 | 25:42.7562 |
| 12 | Eggleston Motorsport | Nathan Morcom | Holden Commodore VF | 16 | 25:46.4759 |
| 13 | SCT Logistics | Jack Smith | Holden Commodore VF | 16 | 25:47.1473 |
| 14 | Alliance Truck Parts | Andrew Jones | Holden Commodore VF | 16 | 25:47.4198 |
| 15 | Sprint Cutting Racing | Brodie Kostecki | Ford Falcon FG | 16 | 25:49.6975 |
| 16 | Wilson Security PAYCE GRM | Mason Barbera | Holden Commodore VF | 16 | 25:54.4666 |
| 17 | Dragon Motor Racing | Jack Perkins | Holden Commodore VF | 16 | 25:59.2322 |
| 18 | Falcon Spares & Repairs | Matthew Chahda | Holden Commodore VF | 16 | 25:59.4038 |
| 19 | Auto One Racing | Adam Marjoram | Holden Commodore VF | 16 | 26:00.0075 |
| 20 | Team Caltex | Renee Gracie | Holden Commodore VF | 16 | 26:11.3618 |
| 21 | Wynns | Josh Kean | Ford Falcon FG/X | 16 | 26:15.7732 |
| DNF | McQuinn Electrical | Garry Jacobson | Ford Falcon FG/X | 14 | 21:58.3574 |
| DNF | STR Truck Bodies & Trailers | Matthew Palmer | Ford Falcon FG |  3 | 19:50.2995 |