Evans snatches early lead at Forest Rally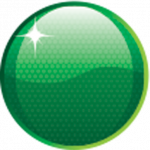 Eli Evans has struck the first blow at the Make Smoking History Forest Rally in Western Australia, taking the lead after the opening two waterfront stages in Busselton tonight.
Evans will take a 3sec lead into the stages at the second round of the Australian Rally Championship outside the township of Nannup.
"It's important to win these stages because there's a bonus point for most stage wins for the weekend, so this stage is just as important as the stages out in the forest in that regard," said Evans.
Evans and current ARC leader Harry Bates are the only crews in the 50-car field to have taken a Forest Rally victory and with only three Championship points separating the top three crews of Bates, Nathan Quinn and Evans coming into the event, competition for the opening Heat win will be fierce in the forest on Saturday.
VIDEO: Crews speak ahead of the Forest Rally