DESIGNS: First Nissan Supercar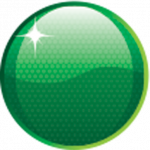 Rick Kelly will return to an iconic Nissan this weekend at Phillip Island, after his #15 Altima was destroyed in the 12-car pile-up at Symmons Plains.
Chassis #003 has been re-commissioned for the WD-40 Phillip Island 500 and will be steered by Kelly for that and the following three events, before he is given a new car at Townsville in July.
Click here to watch Speedcafe.com's Favourite Flick about the rebuild.
The chassis holds a special place in the history of Australian motorsport.
Not only was it was the first Altima to hit the track in 2012, James Moffat took it to Nissan Motorsport's first win in the Supercars era at Winton in 2013.
Moffat and Taz Douglas then combined to finish on the podium in the same car 003 at Bathurst in 2014, despite the latter sliding into the wall during the race as the track broke up at Griffins Bend.
The car was last raced by Moffat at Sydney Olympic Park in 2015.
Speedcafe.com design guru Scott Yorston of ssMEDIA designed the test livery which the Altima wore in 2012, including when it was paraded at the season-ending Sydney 500.
"The design idea came about from a brief I was given by NISMO and Nissan Motorsport," explained Yorston.
"They had other designers submit designs but mine was chosen.
"The livery is exactly how I designed it so it has a special meaning to me."
Today we look back at the renders of the famous Nissan.