Mercedes under pressure to rethink team orders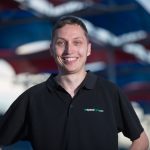 Mercedes will consider deploying team orders as it bids to combat the growing threat posed by Ferrari following Sebastian Vettel's second win of the season at Bahrain.
The reigning Formula 1 world champion team is facing its most serious challenge since the introduction of the hybrid power unit era in 2014, courtesy of Ferrari's rise to prominence this year.
Mercedes lost out to Sebastian Vettel in Australia and Bahrain due to a mixture of Ferrari's new found pace and the deployment of aggressive strategies from the Maranello team.
As a result, Mercedes could now be forced to name a number one driver to back for a title bid.
The Silver Arrows has famously allowed its drivers to race each other in the past, highlighted by championship battles between Lewis Hamilton and Nico Rosberg.
However, in Bahrain team orders were deployed with Vatteri Bottas forced to let Hamilton through on two occasions.
Mercedes boss Toto Wolff says the squad will analyse a possible change to its stance on team orders following Ferrari's emergence.
"We don't like that at all," said Wolff, when asked about the possibility of backing one driver for a championship tilt.
"It's not what we have done in the last couple of years but the situation is different now, so it needs a proper analysis of what it means and where we are.
"We'd like to give equal opportunity at the start of the race, I think we owe it to them.
"Then you see what we did in the race, we made the call, we made the call twice, because we felt it was the only possibility of winning the race.
"The race reminded us once again that we are in a very different competitive situation this year, racing against Ferrari – and I am confident that this is a challenge we will rise to as one team."
The F1 season heads to Russia for the fourth round of the championship from April 28-30.