POLL: Fernando Alonso's Indy 500 challenge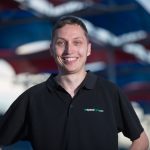 Fernando Alonso's decision to skip the Monaco Grand Prix to contest the Indianapolis 500 sent shockwaves around the motorsport world.
Last week McLaren made the surprise announcement that it will field a Honda powered entry run by Andretti Autosport in IndyCar's showpiece event for the double world champion.
In doing so Alonso will miss the iconic Monaco Grand Prix, seen as a realistic opportunity for McLaren to score points, to make his oval racing debut at the famous Brickyard.
The event will provide Alonso an opportunity to begin a quest to become only the second driver in history to win motor racing's triple crown.
Graham Hill, father of 1996 F1 world champion Damon, is the only member of this exclusive club of drivers to win the Monaco Grand Prix, Indy 500 and the Le Mans 24 Hours.
Hill scored five Monte Carlo wins (1963,1964,1965,1968, 1969), while winning the Indy 500 on debut in 1966 driving a Lola.
He wrapped up the Triple Crown with a Le Mans 24 Hours triumph in 1972 alongside Henri Pescarolo in a Matra-Simca.
While the opportunity to challenge for the Triple Crown has excited Alonso, the announcement has also provided welcome PR coup for McLaren, taking some of the spotlight away from its woeful F1 campaign.
It will also see McLaren, who won the Indy 500 in 1974 and 1976, return to event after a 38 year hiatus.
However, question marks remain around how Alonso will adapt to racing an IndyCar for the first time and the notorious speeds of oval racing.
The Spaniard is arguably the most talented driver on the F1 grid having won two world titles and claimed 32 race wins, but the Indy 500 will push him to the limit.
The venue has proved an unforgiving arena given its high speeds, pack racing and its punishing walls that are ready to capitalise on the slightest of mistakes.
Alonso is not expected to drive the car on the track until Indy 500 first practice held just hours after the finish of the Spanish Grand Prix on May 15.
While he heads to Indy as a rookie, several former F1 drivers have successfully made the transition, notably Graham Hill, who won on debut.
Jim Clark famously skipped the Monaco Grand Prix to lift the Borg-Warner trophy in 1965.
In recent years, Juan Pablo Montoya has shown it is possible to shine on debut by winning the 2000 edition for Chip Ganassi.
Following a stint in F1 and NASCAR he came back to win the race 15 years later.
This week's Pirtek Poll asks, how do you think Fernando Alonso will fare at the Indianapolis 500?