F4 driver suffers leg injuries after horror crash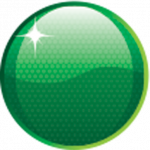 A British Formula 4 driver has been airlifted to hospital with leg injuries following a frightening crash in the second round of the championship at Donington Park.
Billy Monger was unsighted when he made heavy contact with the rear of a slowing Patrik Pasma in a Carlin entry at the Schwartz curve, during Race 3 of the weekend at the Leicestershire circuit.
Monger was conscious and talking after the incident which stopped the race.
Medics took nearly two hours to extricate the 17-year-old from the car before being airlifted to hospital.
Pasma escaped serious injury but was also taken to hospital by road for check ups where he remained on Sunday night.
"Monger has been carefully extracted from the car after suffering leg injuries, and has since been airlifted to the Queen's Medical Centre in Nottingham for further examination," read a statement from British F4, TOCA and Donington Park.
"Pasma was also carefully extracted from his car. He was fully conscious and immediately taken to the on-site medical centre. He has since been taken to the Queen's Medical Centre for further assessment.
"Further information will be provided in due course."
VIDEO: British F4 driver Billy Monger escapes horror crash