Stefan Johansson joins the Speedcafe.com team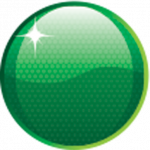 Former Formula 1, CART and sportscar ace Stefan Johansson has joined the growing Speedcafe.com editorial team and will prepare a monthly column with his opinion on hot motorsport topics.
Through a 30 year-plus career, Johansson built a reputation as fast and versatile driver with a real passion for the sport and industry.
While still dabbling in events, the Swede has built a reputation as a driver manager and entrepreneur with interests in watch and product design under his Stefan Johansson Vaxjo brand.
He is also a recognised artist with several exhibitions being created out of his Los Angeles studio.
Johansson has been the long-time manager of Kiwi Scott Dixon and his column takes the shape of a question and answer session with automotive journalist Jan Tegler.
The announcement was made today by Speedcafe.com founder, Brett "Crusher" Murray.
"It is great to be welcomed as part of the Speedcafe.com team," said Johansson.
"I have known Crusher for several years, firstly through my CART days on the streets of the Gold Coast and then through my management of Scott Dixon.
"My column has been well received in the motorsport industry with some real positive feedback and it is terrific that it will now be directly accessible through Speedcafe.com which has built a quality reputation internationally."
Murray said he was delighted to have a globally-recognised expert of Johansson's experience as part of the Speedcafe.com team.
"I have known Stefan a long time through many avenues of the sport and he is a ripper person," said Murray.
"He is a student of the sport and a respected voice in the F1 and motorsport community as a whole.
"His regular thoughts on what is happening around the place will be a tremendous addition to the growing Speedcafe.com content pool which continues to remain First, Fast and Free for our ever-increasing readership."
Johansson won the British F3 Championship for Ron Dennis' Project 4 team in 1980 and was given a single F1 qualifying opportunity that season.
He finished seventh in the 1985 F1 World Championship for Ferrari including second place finishes in Canada and Detroit.
He finished fifth in the title chase the following year which included third-place finishes in Belgium, Austria, Italy and the final race of the year in Adelaide, Australia.
After retiring from F1 at the end of 1991 he joined Bettenhausen Motorsports in the CART Championship for five seasons, with his best Surfers Paradise result being fifth in 1994.
He drove three times in the Indy 500 and qualified sixth and finished 11th on debut in 1993.
Johansson founded a successful Indy Lights team in 1997 and two years later one of his seats went to young Kiwi Scott Dixon, who would join PacWest Racing the following year and win the championship.
In 2003 he returned to CART as a team owner and campaigned American Spirit Team Johansson with Jimmy Vasser and Ryan Hunter-Reay as his drivers. Hunter-Reay being in the right place at the right time to clinch a wet Australian race.
Johansson made 16 starts in the Le Mans 24-hour between 1983 and 2012 and was outright winner with Michele Alboreto and Tom Kristensen in a TWR Porsche WSC-95 in 1997 for Joest Racing.
He also won the Sebring 12-hour for Ferrari in 1997 after his first win in the event in 1984 with Porsche.
Johansson's first contribution for Speedcafe.com will appear today and focuses on the Chinese GP, Fernando Alonso at the Indy 500 and the Toyota Grand Prix of Long Beach.