Commission to discuss rule tweaks after Race 3 confusion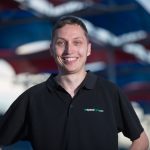 The Supercars Commission is expected to discuss possible rule changes to avoid a repeat of the scenes that surrounded the outcome of Race 3 at Symmons Plains in a meeting next week.
Last Saturday's controversial finish to the opening heat in Tasmania is expected to be high on the agenda, with teams hopeful a swift, clear resolution can be implemented to the rulebook going forward.
Farcical scenes emerged when a result was declared despite only four laps being completed, after officials suspended the encounter for 50 minutes, following a 12-car crash on lap 2 of 50.
A decision was made to restart the race under Safety Car shortly before its time certain finish, resulting in a final lap being completed.
This procedure had satisfied the Supercars sporting regulations with championship points initially awarded.
However, following a post-race review by CAMS stewards and Supercars, a decision was made not to issue points while the race result stood.
The outcome sparked uproar among supporters and confusion in the paddock with teams calling for changes to the rules.
Commission member and team owner Brad Jones expects next week's meeting to produce a solution for the future.
He feels a clear understanding of what is expected if a similar situation arises following a lengthy race suspension between race officials and teams is required.
Jones is also keen to debate possible options at Supercars' disposal for freak scenarios, such as rerunning the race at a later date or extending the time certain period.
The commission is also represented by chairman Steve Horne, Supercars boss James Warburton, Todd Kelly (Nissan Motorsport), Tim Edwards (Prodrive), Shane Howard (Supercars) and television commentator Neil Crompton.
"Can we fix it? Of course we can," Jones, boss of Brad Jones Racing told Speedcafe.com.
"We just need to give the race director and the stewards good direction and get the right outcome, and unfortunately that is not what happened on Saturday.
"The right direction from me on Saturday would have been not to try and restart the race.
"Next time, if there is a next time, I feel there will be a right decision made.
"The first point of order is what do we do in the same situation so it doesn't look farcical, and then look at the other side of it.
"We need to clean up the current rules we have to suit the circumstances and anything we can envisage going forward.
"Whether we rerun the race or give an extension, I think is a different discussion and I would be in favour of it.
"I have no problem with rerunning the race but when need to set the parameters to be able to do that. It needs to be clear who is eligible to compete (if such a situation arises)."
Triple Eight team manager Mark Dutton believes the category having the power to offer a time extension for races in exceptional situations would be beneficial.
He hopes team members involved in the discussions will make a decision that is best for the category.
"There was plenty of light, so what would have been good was if they (Supercars) had the power to extend the time certainty to give us half a race – 15, 20 laps, whatever – just to make a go of it," Dutton told Speedcafe.com.
"I wouldn't be against it (running the race again the following day). It's a tough one because then someone (a support category) has to miss out.
"I hope that it will be fixed. I just hope that people can take off their team hats in there and put on category hats and do what's best for the whole category.
"I think we've shown as Triple Eight, we can do that (by sacrificing points initially awarded in Race 3).
"I'm not in that meeting, so hopefully other people in that meeting can do that."