Alonso to make shock Indy 500 debut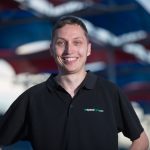 Fernando Alonso will contest this year's Indianapolis 500 in a shock move that will see him miss the Monaco Grand Prix.
The two-time Formula 1 world champion will make his IndyCar debut in the category's showpiece event with the full approval of his McLaren Honda team.
Alonso is set to drive a McLaren-Honda entry run by Andretti Autosport in the 101st running of the famous super speedway event on May 28.
McLaren is yet to confirm the identity of Alonso's replacement for the Monaco Grand Prix which clashes with the Indy 500.
The Woking squad could promote Jenson Button to the seat with the 2009 world champion occupying a reserve driver role at the team after announcing his retirement from F1 last year.
Alonso's shock announce arrives amid a difficult start to the 2017 season with McLaren Honda.
"The Indy 500 is one of the most famous races on the global motorsport calendar, rivalled only by the Le Mans 24 Hours and the Monaco Grand Prix , and it's of course a regret of mine that I won't be able to race at Monaco this year," said Alonso.
"But Monaco will be the only 2017 Grand Prix I'll be missing, and I'll be back in the cockpit of the McLaren-Honda MCL32 for the Canadian Grand Prix in Montreal in early June."
Although yet to drive an IndyCar or compete on an oval, the 35-year-old admits he will face a steep learning curve at the Indy 500.
"I've never raced an IndyCar car before, and neither have I ever driven on a super-speedway, but I'm confident that I'll get to grips with it fast," Alonso added.
"I've watched a lot of IndyCar action on TV and online, and it's clear that great precision is required to race in close proximity with other cars on the far side of 220mph (354km/h).
"I realise I'll be on a steep learning curve, but I'll be flying to Indianapolis from Barcelona immediately after the Spanish Grand Prix, practising our McLaren-Honda-Andretti car at Indy from May 15th onwards, hopefully clocking up a large number of miles every day, and I know how good the Andretti Autosport guys are.
"I'll be proud to race with them, and I intend to mine their knowledge and expertise for as much info as I possibly can.
"I've won the Monaco Grand Prix twice, and it's one of my ambitions to win the Triple Crown [the Monaco Grand Prix, the Indianapolis 500 and the Le Mans 24 Hours], which has been achieved by only one driver in the history of motorsport: Graham Hill.
"It's a tough challenge, but I'm up for it. I don't know when I'm going to race at Le Mans, but one day I intend to. I'm only 35: I've got plenty of time for that."
The move will see McLaren return to the Indy 500 for the first time in 38 years having won the event in 1974 and 1976.
McLaren boss Zak Brown has confirmed the entry will run in the papaya orange hues made famous by the team's founder Bruce McLaren.
"This project wouldn't have been possible without Honda's support and encouragement," said Brown.
"And our car – the McLaren-Honda-Andretti – will be decked out in the papaya orange livery made famous by our founder Bruce McLaren, and in which Johnny Rutherford drove McLaren IndyCars to Indy 500 victory in both 1974 and 1976.
"Could Fernando win this year's Indy 500? Well, I wouldn't be so silly as to make any such rash prediction, but I expect him to be in the mix.
"Put it this way: the team he'll be racing for won the race last year, using the same Honda engine, and he's the best racing driver in the world. That's quite a compelling combination. So, yes, as I say, he'll be in the mix."
VIDEO: McLaren announce Indy 500 project for Alonso