Hamilton romps to Chinese Grand Prix victory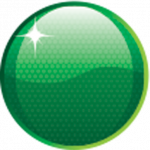 Lewis Hamilton has drawn level with Sebastian Vettel in the World Drivers' Championship after a lights-to-flag victory at the Chinese Grand Prix.
Vettel fought back after dropping places during the virtual safety car early in the race, while Max Verstappen held out Daniel Ricciardo in a late-race Red Bull battle for the podium.
The race began on a wet track, with Hamilton winning the start, while Verstappen sensationally threaded his way from 16th on the grid to seventh by the end of the opening lap.
Sergio Perez turned Lance Stroll around, and the virtual safety car was called with the Canadian stranded in the gravel trap.
Perez avoided a penalty for the collision which ended Stroll's race.
Vettel opted to pit for slicks under the VSC, dropping from second to sixth as the two Mercedes led Ricciardo, Kimi Raikkonen, and Verstappen.
Antonio Giovinazzi soon caused a full safety car when he lost control of his Sauber on the main straight, shunting the wall.
The rest of the field filed into pit lane to take slicks on the drying track, before Bottas spun under the safety car while attempting to warm up his tyres.
The incident dropped him from fifth to 11th position.
That left Hamilton in front of Ricciardo, Raikkonen, Verstappen, and Vettel, with the Mercedes and Ferraris on softs and the Red Bulls on super-softs.
Verstappen rounded up Raikkonen almost as soon as the race restarted on Lap 8, before taking his his team-mate on Lap 11.
Ricciardo, who reported a struggle with oversteer, managed to keep Raikkonen at bay.
However, Vettel made two passes in the space of three laps, the latter set up by a big lunge to the outside of the Australian at Turn 6, to move back into the podium positions on Lap 22.
When Verstappen locked a brake and ran wide under pressure, handing second place to Vettel, the complexion of the race changed again as the Dutchman pitted to fit new tyres.
Ricciardo and Vettel soon also took new rubber, and the Mercedes gave up on a potential one-stop strategy.
Raikkonen then pitted on Lap 39, temporarily dropping to sixth before passing Carlos Sainz Jnr up the back straight on Lap 41.
Vettel could not close the gap to Hamilton, who took a comfortable six second victory.
Ricciardo closed in on Verstappen late in the piece, forcing a lock-up from car #33 on the final lap at Turn 6, before doing the same as he looked to the outside at Turn 14.
Bottas ended up fnishing sixth, ahead of Sainz Jnr (Toro Ross), Kevin Magnussen (Haas), and the Force Indias of Sergio Perez and Esteban Ocon.
Fernando Alonso ran in the top 10 on merit in his McLaren Honda before a reported driveshaft failure.
Round 3 will be held in Bahrain from April 14-16.
Race results: Chinese Grand Prix
| | | | | |
| --- | --- | --- | --- | --- |
| Pos | Driver | Car | Laps | Time/Retired |
| 1 | Lewis Hamilton | MERCEDES | 56 | 1:37:36.158 |
| 2 | Sebastian Vettel | FERRARI | 56 | +6.250s |
| 3 | Max Verstappen | RED BULL RACING TAG HEUER | 56 | +45.192s |
| 4 | Daniel Ricciardo | RED BULL RACING TAG HEUER | 56 | +46.035s |
| 5 | Kimi Räikkönen | FERRARI | 56 | +48.076s |
| 6 | Valtteri Bottas | MERCEDES | 56 | +48.808s |
| 7 | Carlos Sainz | TORO ROSSO | 56 | +72.893s |
| 8 | Kevin Magnussen | HAAS FERRARI | 55 | +1 lap |
| 9 | Sergio Perez | FORCE INDIA MERCEDES | 55 | +1 lap |
| 10 | Esteban Ocon | FORCE INDIA MERCEDES | 55 | +1 lap |
| 11 | Romain Grosjean | HAAS FERRARI | 55 | +1 lap |
| 12 | Nico Hulkenberg | RENAULT | 55 | +1 lap |
| 13 | Jolyon Palmer | RENAULT | 55 | +1 lap |
| 14 | Felipe Massa | WILLIAMS MERCEDES | 55 | +1 lap |
| 15 | Marcus Ericsson | SAUBER FERRARI | 55 | +1 lap |
| NC | Fernando Alonso | MCLAREN HONDA | 33 | DNF |
| NC | Daniil Kvyat | TORO ROSSO | 18 | DNF |
| NC | Stoffel Vandoorne | MCLAREN HONDA | 17 | DNF |
| NC | Antonio Giovinazzi | SAUBER FERRARI | 3 | DNF |
| NC | Lance Stroll | WILLIAMS MERCEDES | 0 | DNF |
World Drivers' Championship: After Round 2
| | | | |
| --- | --- | --- | --- |
| Pos | Driver | Nationality | Points |
| 1 | Sebastian Vettel | GER | 43 |
| 2 | Lewis Hamilton | GBR | 43 |
| 3 | Max Verstappen | NED | 25 |
| 4 | Valtteri Bottas | FIN | 23 |
| 5 | Kimi Räikkönen | FIN | 22 |
| 6 | Daniel Ricciardo | AUS | 12 |
| 7 | Carlos Sainz | ESP | 10 |
| 8 | Felipe Massa | BRA | 8 |
| 9 | Sergio Perez | MEX | 8 |
| 10 | Kevin Magnussen | DEN | 4 |
| 11 | Daniil Kvyat | RUS | 2 |
| 12 | Esteban Ocon | FRA | 2 |
| 13 | Nico Hulkenberg | GER | 0 |
| 14 | Romain Grosjean | FRA | 0 |
| 15 | Antonio Giovinazzi | ITA | 0 |
| 16 | Stoffel Vandoorne | BEL | 0 |
| 17 | Jolyon Palmer | GBR | 0 |
| 18 | Marcus Ericsson | SWE | 0 |