No points issued for shortened Race 3 at Tasmania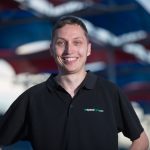 Officials have decided not to issue championship points following the shortened Race 3 at the Tyrepower Tasmania Super Sprint.
The opening heat of the Tasmania was suspended for 50 minutes following a huge multiple car pile up involving 12 cars on the second of 50 scheduled laps at Symmons Plains.
Following a lengthy delay, officials restarted the race under Safety Car conducting a final lap which saw Shane van Gisbergen lead home Triple Eight team-mates Jamie Whincup and Craig Lowndes.
Timing screens showed that points were issued but upon a review, points will not be awarded.
The race had satisfied the specific criteria which constitutes a result.
"Confederation of Motorsport (CAMS) Race Stewards, in consultation with Supercars Australia, have decided Championship points from today's crash-shortened race at Symmons Plains in Tasmania will not be awarded," read a Supercars statement.
"The 50-lap race ended under safety car with only one lap completed following the multi-car accident which happened on the second lap of the race. 
"While no Championship points will be awarded, Shane van Gisbergen's victory will be recorded as a race win, and the race results stand.
"CAMS Stewards determined: "In the exceptional circumstances existing in respect of Race 3 the Stewards, after consultation with Supercars, and in the exercise of their authority pursuant to Rule A10.1.4 have determined that no Championship Points, either Drivers or Teams, will be awarded for Race 3."
Upon hearing the decision to not award points, DJR Team Penske boss Ryan Story agreed it was the correct outcome.
"With the decision to not award points, I think it is the right call given the length of the race and certainly how things played out," Story told Speedcafe.com.
"I'm disappointed from our end at the final results but that is a fair and balanced call given how things played out."
However, the decision to restart the race sparked conjecture up and down pit lane with GRM boss Garry Rogers claiming rule makers should have abandoned the race entirely.
"What they've said is the race rules per the book are saying that the race is time-certain to a certain point in time," said Rogers on Fox Sports.
"But the fact of the matter is there's also a force majeure rule.
"Now the fact is it's dark, there's still damaged cars on the track, there's people wandering up and down pit lane, there's tow trucks going up and down pit lane. it is just so dumb that some common sense can't be put into place by these administrators because they just do not understand the racing.
"They might be able to read a little book and do all those things but when it comes to matters of racing per se, they just don't get it.
"Look, the fact of the matter is, well for a start off it's dark, number one, okay, and also pit lane was crowded with people, it was crowded with tow trucks, everybody knew that the race couldn't restart.
"It should have just been shut down – very simple. It's just common sense."
Championship Standings
| | | |
| --- | --- | --- |
| 1 | Shane Van Gisbergen | 300 |
| 2 | Fabian Coulthard | 249 |
| 3 | James Courtney | 249 |
| 4 | Chaz Mostert | 213 |
| 5 | Cameron Waters | 210 |
| 6 | Jamie Whincup | 204 |
| 7 | Scott McLaughlin | 192 |
| 8 | Craig Lowndes | 168 |
| 9 | Rick Kelly | 165 |
| 10 | Tim Slade | 159 |
| 11 | Garth Tander | 141 |
| 12 | James Moffat | 135 |
| 13 | Mark Winterbottom | 123 |
| 14 | David Reynolds | 120 |
| 15 | Lee Holdsworth | 117 |
| 16 | Michael Caruso | 111 |
| 17 | Scott Pye | 105 |
| 18 | Jason Bright | 102 |
| 19 | Nick Percat |  96 |
| 20 | Tim Blanchard |  90 |
| 21 | Todd Kelly |  88 |
| 22 | Simona De Silvestro |  81 |
| 23 | Alex Rullo |  66 |
| 24 | Will Davison |  66 |
| 25 | Taz Douglas |  66 |
| 26 | Dale Wood |  45 |