FIA outlines new cockpit protection device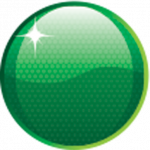 The FIA has outlined a new cockpit protection system to drivers at the Formula 1 Chinese Grand Prix.
A presentation revealing a new concept known as 'The Shield' was delivered to drivers with the system bearing characteristics similar to the aeroscreen design developed and tested by Red Bull last year.
The FIA has been developing The Shield although reports claim the device is yet to undergo extensive testing.
The world motorsport governing body has stated a cockpit protection device will be introduced to F1 next year, with the Halo concept, that was tested throughout 2016, the preferred option.
A decision as to which system will be implemented is yet to be made.
While details of The Shield remain scarce it has been reported that the device is more aesthetically pleasing than the Halo but offers less protection.
Drivers have already questioned the latest concept with Romain Grosjean against the idea of introducing cockpit protection next season regardless of type.
"My feedback hasn't changed, I'm against Shield, Aeroscreen or Halo," said Haas F1's Romain Grosjean.
"I think Formula 1 is back to where it should be, back to really cool cars, aggressive cars and I don't want to put any stuff on that could destroy what we've just built."