Malaysian GP dropped from F1 2018 calendar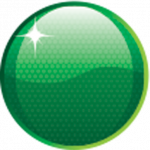 The Malaysian Formula 1 Grand Prix is set to be axed from next year's calendar following a decision to end the event's contract a year early.
Doubts surrounding the race's future emerged last year following a meeting between the Sepang International Circuit shareholders and the Malaysian government.
A drop in ticket sales and television audiences had led to calls not to renew the contract which ends in 2018.
F1's new owners Liberty Media have confirmed today that this year's race will indeed be the last, bringing an end to the Sepang International Circuit's 19-year stint on the calendar.
It is set to be replaced by the return of the German Grand Prix as part of a 21-race calendar that will also include the addition of the French Grand Prix for the first time since 2008.
"It's always sad to say goodbye to a member of the Formula 1 family," read a statement from Sean Bratches, F1 Managing Director, Commercial Operations.
"Over nearly two decades, the Malaysian Formula 1 fans have proven themselves to be some of the sport's most passionate supporters.
"As we said in Melbourne, we have big plans for bringing our global fan base closer to the sport than ever before, providing an enhanced digital experience and creating new events. We're looking forward to talking more about these plans as the season progresses.
"We will have 21 exciting events to look forward to in the 2018 calendar, with the additions of the French and German races.
"I'd like to take this opportunity to thank the Sepang International Circuit for their hospitality and professionalism over the years, and their ongoing commitment to motorsport."