Perkins replaces Luff in Bathurst 6 Hour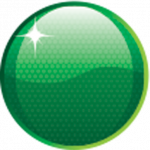 Jack Perkins is a late call-up to the Hi-Tec Oils Bathurst 6 Hour after Warren Luff was forced to withdraw due to work commitments.
Perkins will now join Leigh Burges in the DPO BMW 335i, which is entered in Class B1.
The BMW won last year's Bathurst 6 Hour in the hands of Chaz Mostert and Nathan Morcom, who will defend their title in the team's sister car, a brand new Ford Focus RS entered in Class A1.
"We have big expectations as a team for this event," said Morcom.
"There is nothing wrong with the BMW – it has great horsepower down the straights and is the reigning event winning car, so Jack and Leigh should be able to wage a very strong campaign.
"Meanwhile for Chaz and I, the Focus has good power out of the corners and combined with its strength down the long straights, it really is a perfect car for the Bathurst track.
"We have certainly piled a lot of resources into building the Focus RS and we are looking to see its competitive debut deliver."
Ironically, Perkins not only replaces his fellow HSV Racing co-driver for Supercars' Pirtek Enduro Cup, but will also race again at Bathurst in car #11.
Perkins' father Larry took three of his six Bathurst 1000 wins in a #11 Commodore and became synonymous with the number.
Jack would go on to make his Supercars Championship debut in a #11 Team Perkins Racing Commodore in the 2006 enduros.
The Bathurst 6 Hour will be held over the Easter weekend, April 14-16.
Click here for the full entry list which was announced earlier today.