Gen2 Supercars concepts: Alfa Romeo Giulia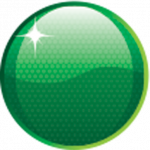 Speedcafe.com launches its Gen2 Supercar concepts series today with the covers being taken off a stunning Alfa Romeo Giulia created by our graphic design guru Scott Yorston from ssMEDIA.
The introduction of Gen2 regulations from 2018 presents the possibility for a shake up in the look to the Virgin Australia Supercars Championship.
Designed to attract manufacturers, Gen2 will allow the use of non V8 engines while incorporating the option of entering two-door body shapes.
While Holden and Nissan are the only two marques committed to Gen2, ssMEDIA has teamed up with Speedcafe.com to create Supercars concepts from a range of manufacturers.
Italian marque Alfa Romeo is the latest to hint at possible interest in joining the category with its new Giulia sedan, following a report in motoring.com.au earlier this year.
However, a possible program is believed to be highly unlikely.
To see what a Alfa Romeo Supercar could look like, ssMEDIA has created a concept.
"The Giulia created a real buzz when it was announced for Australia and there was speculation about it becoming a possible candidate for Supercars," said Yorston.
"It is the perfect size and it has an aggressive look which would make it a popular addition to the Supercar grid.
"The livery I have created is based off both the factory DTM and BTCC cars from the past, but we have added a bit of a modern feel.
"I look forward to seeing what the fans think of it."
Alfa Romeo has a rich racing history in Australia, but the Giulia represents the first mass-produced rear-wheel drive car in the local market since the 75 in the 1980s with Colin Bond racing a Group A version of that car.
One of the most famous Alfa Romeos in Australian racing history has been the Chevrolet-powered Alfetta GTV of West Australian Tony Ricciardello which has been driven to multiple national titles.
Alfa Romeo have launched the QV (Quadrifoglio Verde) version of the car in Australia, which is designed to target the BMW M3 and the Mercedes-AMG C63.
This version of the car provides a direct link to performance and Alfa Romeo's history on the racetracks of the world.
The QV road version has been built on a new rear-wheel drive platform designed by former Ferrari engineer Roberto Fedeli.
The engine is a new 2.9-litre twin-turbo V6 that produces 375kW of power and 600Nm of torque.
In Australia it comes with an eight-speed automatic transmission, but a manual box is available in left-hand drive markets.
Alfa Romeo has also been weight conscious and the QV's bonnet, roof, rear spoiler and driveshaft are all made of carbon Fibre.
All renders created by ssMEDIA are merely concept designs.