CAMS announces 13 entries for F4 season opener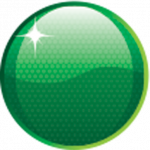 A 13-car field will take to the grid for the opening two rounds of this year's CAMS Jayco Australian Formula 4 Championship at Sandown International Raceway.
The field includes four CAMS Foundation Rising Stars as part of the relaunched program, with Simon Fallon, Cameron Shields, and Zane Morse lining up for Team BRM, while Ryan Suhle will be fielded by Zagame Motorsport.
Fallon finished fifth in last year's championship despite missing Round 1 at Symmons Plains, picking up rookie of the year honours in the process.
He will take over the chassis which Jordan Lloyd and Will Brown have taken to the title in the championship's first two seasons.
Sydney driver Jordan Mazzaroli will make his debut in F4 with Victorian team Junior Racing Development
Aaron Love, brother of Jordan, is set to make his circuit racing debut with Team BRM.
There will be four teams represented at Sandown, with Team BRM running six cars, AGI Sport four, and Junior Racing Development one.
New team Zagame Motorsport will run cars for Suhle and Tyler Everingham, who moves across from Team BRM to work with mentor and Zagame team manager Cameron McConville.
Formula 4 will run as a double-header round on the Shannons Nationals program this weekend, April 7-9, with six races in total.
Entry list: CAMS Jayco Australian Formula 4 Championship: Rounds 1, 2
#5 – Ryan Suhle (QLD) – Zagame Autosport (R) (CFRS)
#7 – Tyler Everingham (NSW) – Zagame Autosport
#11 – Zane Morse (ACT) – Team BRM (R) (CFRS)
#21 – Harley Haber (NSW) – AGI Sport
#27 – Simon Fallon (VIC) – Team BRM (CFRS)
#30 – Liam Lawson (NZ) – Team BRM
#44 – Sage Murdoch (NSW) – AGI Sport (R)
#61 – Jordan Mazzaroli (NSW) – JRD (R)
#73 – Cameron Shields (QLD) – Team BRM (CFRS)
#76 – Zakkary Best (VIC) – AGI Sport
#78 – Aaron Love (WA) – Team BRM (R)
#91 – Josh Denton (SA) – Team BRM
#97 – Nick Rowe (WA) – AGI Sport