Paddon gets Aussie assistance on Tour de Corse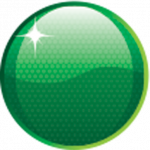 Hyundai World Rally Team driver Hayden Paddon has called on Australian Brendan Reeves as part of his rally crew at this weekend's Tour de Corse in Corsica.
Reeves has worked with Paddon before as part of the all-important gravel note crew, but this time he will be working with Seb Marshall in the co-driver's seat; a place he will take alongside Paddon later in the year when current co-driver John Kennard retires.
In his role as gravel crew driver, Reeves and Marshall, will do one pass of the stages in Paddon's recce car just before competition starts each day. The aim is to add information to the pace notes that Paddon and Kennard have written in their reconnaissance.
In tarmac events, gravel is often thrown onto the road by other competitors since the original notes were written. This can make the surface loose for the drivers and the gravel crew's job is to provide them with up-to-the-minute information about the road conditions.
They can also provide weather updates which is critical to tyre choice on the event known as the Rally of 10,000 Corners.
Paddon and Marshall worked together last weekend at Rallye Sanremo in Italy aboard the less-powerful R5 version of the i20. They finished second in the event as they worked on the all-important relationship in the car as well as getting valuable tarmac miles.
The Kiwi also had a full day's testing in the WRC version of the i20 ahead of this weekend.
"It's a nice rally, flowing stages and obviously very twisty in places, but one of the more enjoyable tarmac rallies,"said Paddon.
"The itinerary is much the same as last year, so in that sense it's a little more relaxed for us returning to a rally that is mostly unchanged and we know what to expect. The long stages coupled with the faster cars will mean that tyre management will be key."
The rally covers a competitive distance of 316 kilometres over ten stages and is the first all-tarmac event of the 2017 WRC season.
VIDEO: Paddon at Rallye Sanremo