BMW Motorsport edging closer to factory FE team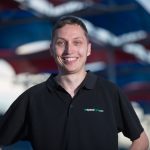 BMW Motorsport's plan for a factory team in the FIA Formula E Championship from the 2017/2018 season is gathering momentum.
The German marque has now registered its team name with the FIA having originally revealed plans to to step up to the all-electric category in September last year.
BMW already has a partnership with the Andretti squad which currently fields Antonio Felix da Costa and Robin Frijns.
Already the official vehicle partner to the category, BMW sees Formula E as a crucial part of its future motorsport programs.
The launch of its factory team will coincide with Formula E's move to cars which will last an entire race utilising one battery.
"Since its inaugural season, Formula E has enjoyed rapid development and is now regarded as a high-level racing series," said BMW Motorsport Director Jens Marquardt.
"BMW i has contributed actively as Official Vehicle Partner from the word go and has left its mark on the series. Other manufacturers have now followed suit.
"Everyone involved is delighted to be taking steps to get involved on the sporting and technological side of Formula E.
"Planning is underway to compete with a works team in season five. This required our registration as a manufacturer. This was completed by the required deadline."
The FIA Formula E Championship heads to Monaco for the fifth round the series on May 13.