Brad Keselowski wins Martinsville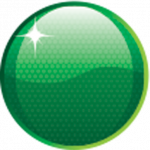 Brad Keselowski can now add a grandfather clock to his trophy collection after taking his first victory at the flat half-mile Martinsville Speedway in the STP 500.
After winning at Atlanta, he is now the first driver in 2017 to win twice as he scored his 23rd career victory and first for Ford at the "Paperclip" since 2002.
Keselowski, who early in the race got a pit road penalty, had to hold off a determined Kyle Busch, who led the most laps (274 of 500) but didn't quite have the pace over the longer green flag runs. Even on late re-starts Keselowski showed patience as he let his car come to him, even when sitting behind Busch. He then had the ability to not only drive up to the Toyota, but then pick it off.
"We've ran so good here with the Miller Lite Ford, but something always happens and we haven't been able to bring it home," said Keselowski who has scored five-straight Top-5 finishes.
"Martinsville is just one of those champion's tracks. This track is 70 years old and a lot of legends have won here. It feels great to be able to join them and bring home a clock.
"You hear it all the time about the boys back at the shop, but Team Penske has put so much effort in these Martinsville cars the last three or four years because we knew it was one of our weakest tracks, and finally we got the result they deserve.
"It's an amazing day."
Kyle Busch, Chase Elliott, Joey Logano and Austin Dillon rounded out the top-five finishers.
Stage 1 bonus points went the way of Martin Truex Jr., while Chase Elliott was out front at the end of Stage 2.
The tight Martinsville layout brought out 14 cautions in total, mostly for spins and several drivers suffering cut tyres.
The main retirement from a cut tyre and subsequent crash was Daytona 500 winner Kurt Busch who was classified 37th, just one place ahead of Jamie McMurray (last) who also crashed.
Others to get caught up in crashes were Denny Hamlin, Dale Earnhardt Jr, Danica Patrick and Daniel Suarez. In fact, no car finished the race without panel damage of one type of another.
VIDEO: Race recap

VIDEO: Victory Lane

RESULTS: STP 500 – Martinsville Speedway
| | | | | | | |
| --- | --- | --- | --- | --- | --- | --- |
| Cla | # | Driver | Manufacturer | Laps | Laps Led | Status |
| 1 | 2 |  Brad Keselowski | Ford | 500 | 116 |  Running |
| 2 | 18 |  Kyle Busch | Toyota | 500 | 274 |  Running |
| 3 | 24 |  Chase Elliott | Chevrolet | 500 | 20 |  Running |
| 4 | 22 |  Joey Logano | Ford | 500 | 1 |  Running |
| 5 | 3 |  Austin Dillon | Chevrolet | 500 |  0 |  Running |
| 6 | 47 |  A.J. Allmendinger | Chevrolet | 500 |  0 |  Running |
| 7 | 14 |  Clint Bowyer | Ford | 500 |  0 |  Running |
| 8 | 31 |  Ryan Newman | Chevrolet | 500 |  0 |  Running |
| 9 | 20 |  Matt Kenseth | Toyota | 500 |  0 |  Running |
| 10 | 17 |  Ricky Stenhouse Jr. | Ford | 500 |  0 |  Running |
| 11 | 37 |  Chris Buescher | Chevrolet | 500 |  0 |  Running |
| 12 | 77 |  Erik Jones | Toyota | 500 |  0 |  Running |
| 13 | 6 |  Trevor Bayne | Ford | 500 |  0 |  Running |
| 14 | 5 |  Kasey Kahne | Chevrolet | 500 |  0 |  Running |
| 15 | 48 |  Jimmie Johnson | Chevrolet | 500 |  0 |  Running |
| 16 | 78 |  Martin Truex Jr. | Toyota | 500 | 42 |  Running |
| 17 | 42 |  Kyle Larson | Chevrolet | 500 | 23 |  Running |
| 18 | 43 |  Aric Almirola | Ford | 500 |  0 |  Running |
| 19 | 27 |  Paul Menard | Chevrolet | 500 |  0 |  Running |
| 20 | 4 |  Kevin Harvick | Ford | 500 |  0 |  Running |
| 21 | 72 |  Cole Whitt | Chevrolet | 499 |  0 |  Running |
| 22 | 13 |  Ty Dillon | Chevrolet | 499 |  0 |  Running |
| 23 | 10 |  Danica Patrick | Ford | 499 |  0 |  Running |
| 24 | 38 |  David Ragan | Ford | 498 |  0 |  Running |
| 25 | 21 |  Ryan Blaney | Ford | 498 |  0 |  Running |
| 26 | 95 |  Michael McDowell | Chevrolet | 497 |  0 |  Running |
| 27 | 34 |  Landon Cassill | Ford | 497 |  0 |  Running |
| 28 | 83 |  Corey Lajoie | Toyota | 496 |  0 |  Running |
| 29 | 23 |  Gray Gaulding | Toyota | 495 |  0 |  Running |
| 30 | 11 |  Denny Hamlin | Toyota | 493 | 24 |  Running |
| 31 | 15 |  Reed Sorenson | Chevrolet | 492 |  0 |  Running |
| 32 | 19 |  Daniel Suarez | Toyota | 489 |  0 |  Running |
| 33 | 51 |  Timmy Hill | Chevrolet | 486 |  0 |  Running |
| 34 | 88 |  Dale Earnhardt Jr. | Chevrolet | 418 |  0 | Accident |
| 35 | 32 |  Matt DiBenedetto | Ford | 401 |  0 | Accident |
| 36 | 33 |  Jeffrey Earnhardt | Chevrolet | 385 |  0 | Accident |
| 37 | 41 |  Kurt Busch | Ford | 295 |  0 | Accident |
| 38 | 1 |  Jamie McMurray | Chevrolet | 105 |  0 | Accident |
STANDINGS
| | | | | | | | | |
| --- | --- | --- | --- | --- | --- | --- | --- | --- |
| Rank | | Pts | Behind | Wins | Starts | Top 5's | Top 10's | |
| 1 | Kyle Larson | | | 1 | 6 | 4 | 4 | 1 |
| 2 | Chase Elliott | | | 0 | 6 | 3 | 4 | 1 |
| 3 | Martin Truex Jr. | | | 1 | 6 | 2 | 3 | 0 |
| 4 | Brad Keselowski | | | 2 | 6 | 5 | 5 | 1 |
| 5 | Joey Logano | | | 0 | 6 | 3 | 5 | 1 |
| 6 | Jamie McMurray | | | 0 | 6 | 0 | 3 | 0 |
| 7 | Ryan Blaney | | | 0 | 6 | 1 | 3 | 0 |
| 8 | Clint Bowyer | | | 0 | 6 | 1 | 3 | 0 |
| 9 | Kevin Harvick | | | 0 | 6 | 0 | 2 | 1 |
| 10 | Kyle Busch | | | 0 | 6 | 2 | 3 | 0 |
| 11 | Ryan Newman | | | 1 | 6 | 1 | 2 | 0 |
| 12 | Denny Hamlin | | | 0 | 6 | 0 | 2 | 0 |
| 13 | Kasey Kahne | | | 0 | 6 | 1 | 2 | 0 |
| 14 | Kurt Busch | | | 1 | 6 | 1 | 2 | 0 |
| 15 | Erik Jones | | | 0 | 6 | 0 | 1 | 0 |
| 16 | Trevor Bayne | | | 0 | 6 | 0 | 1 | 0 |
| 17 | Jimmie Johnson | | | 0 | 6 | 0 | 1 | 0 |
| 18 | Aric Almirola | | | 0 | 6 | 1 | 1 | 0 |
| 19 | Daniel Suarez | | | 0 | 6 | 0 | 2 | 0 |
| 20 | Austin Dillon | | | 0 | 6 | 1 | 1 | 0 |
| 21 | Dale Earnhardt Jr. | | | 0 | 6 | 0 | 0 | 0 |
| 22 | Paul Menard | | | 0 | 6 | 1 | 1 | 0 |
| 23 | Ty Dillon | | | 0 | 6 | 0 | 0 | 0 |
| 24 | Ricky Stenhouse Jr. | | | 0 | 6 | 1 | 2 | 0 |
| 25 | Matt Kenseth | | | 0 | 6 | 1 | 3 | 0 |
| 26 | Michael McDowell | | | 0 | 6 | 0 | 0 | 0 |
| 27 | Landon Cassill | | | 0 | 6 | 0 | 0 | 0 |
| 28 | Matt DiBenedetto | | | 0 | 6 | 0 | 1 | 0 |
| 29 | Danica Patrick | | | 0 | 6 | 0 | 0 | 0 |
| 30 | AJ Allmendinger | | | 0 | 6 | 1 | 2 | 0 |
| 31 | Cole Whitt | | | 0 | 6 | 0 | 0 | 0 |
| 32 | Chris Buescher | | | 0 | 6 | 0 | 0 | 0 |
| 33 | David Ragan | | | 0 | 6 | 0 | 0 | 0 |
| 34 | Michael Waltrip | | | 0 | 1 | 0 | 1 | 0 |
| 35 | Corey LaJoie | | | 0 | 6 | 0 | 0 | 0 |
| 36 | Jeffrey Earnhardt | | | 0 | 6 | 0 | 0 | 0 |
| 37 | Reed Sorenson | | | 0 | 5 | 0 | 0 | 0 |
| 38 | Derrike Cope | | | 0 | 4 | 0 | 0 | 0 |
| 39 | Gray Gaulding | | | 0 | 5 | 0 | 0 | 0 |
| 40 | D.J. Kennington | | | 0 | 1 | 0 | 0 | 0 |
| 41 | Cody Ware | | | 0 | 1 | 0 | 0 | 0 |
| 42 | Brendan Gaughan | | | 0 | 1 | 0 | 0 | 0 |
| 43 | Elliott Sadler | | | 0 | 1 | 0 | 0 | 0 |
| 44 | Joey Gase | | | 0 | 1 | 0 | 0 | 0 |
| 45 | Timmy Hill | | | 0 | 4 | 0 | 0 | 0 |