New protocols introduced after AGP track invasion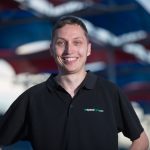 New radio communication protocols will be introduced to avoid a repeat of a track invasion which occurred at the Formula 1 Australian Grand Prix.
CAMS has issued a statement revealing a radio message from race control was misunderstood, resulting in the early release of a course car, which triggered spectators to stream onto the circuit during the cool down lap of Sunday's race.
As first reported by Speedcafe.com, the Australian Grand Prix Corporation, in conjunction with CAMS, launched an investigation into the matter. 
"A review of the incident at Sunday's race has revealed that a radio communication from race control was misunderstood, leading to one of the course cars opening the circuit prematurely, prior to all of the competing vehicles having completed their cool-down lap and entering the pit lane," read statement from CAMS.
"It was not a result of actions by trackside marshals or Australian Grand Prix Corporation security staff
"As a result of the review, new radio communication protocols and other measures will be introduced during the track opening process to further minimise the risk of a miscommunication or misunderstanding.
"CAMS has informed the Australian Grand Prix Corporation, the FIA and Formula One Management Group of the outcome of the investigation and will work with all parties to implement the changes required to ensure the incident does not occur again."
CAMS General Manager Michael Smith has acknowledged the seriousness of the incident.
He also praised the efforts of 900 volunteer officials at the event.
"We are obviously disappointed that this issue occurred, however we would like to acknowledge the good behaviour of spectators that did enter the track, along with a number of CAMS officials who acted quickly to marshal fans off the track surface as the cars returned to pit lane in order to ensure their safety," said Smith.
"As the sporting organiser of the event, we (CAMS) are proud of our record of managing the on-track activities at one of the world's pre-eminent motor sport events.
"This effort is led by a dedicated and passionate army of over 900 volunteer officials and we thank them wholeheartedly for their hard work and expertise."