New images of 2018 IndyCar bodywork revealed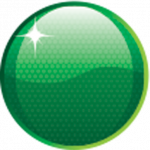 IndyCar has released new images of the bodywork which will be introduced to the series in 2018, with a particular focus on aesthetics and promoting passing.
All teams will run with the new bodywork, regardless of whether they are powered by Chevrolet or Honda engines, and there will continue to be two configurations; one for superspeedways and another for street circuits, road courses, and short ovals.
The main image, above, shows the new superspeedway configuration with an outline of the current version overlayed.
The top-right and bottom-left images show concepts for the street/road/short oval kit.
"While this remains a work in progress, we are encouraged with where the development of the 2018 car stands," said Jay Frye, IndyCar president of competition and operations.
"The look of the car is bold, the performance data from simulations is meeting targeted goals and safety enhancements built into the design will be substantial."
Tino Belli, IndyCar director of aerodynamic development, said that the bodywork has been designed with aesthetic considerations first, with aerodynamics adapted to suit the look of the kit.
"We've been working on the aerodynamics to suit the look, rather than the other way around," Belli said.
The new-specification cars will also generate more downforce from under the floor, reducing the flow of turbulent air from the rear of the car and thus promoting passing.
"We're working on creating more of the downforce from the underwing," Belli added. "The hole in the floor (of the undertray on this year's car) will be sealed for the road courses and short ovals, but will still be open for the superspeedways."
The release of the computer-generated sketches of the universal bodywork kit follows the unveiling of sketches in January.
A supplier has not yet been announced, but the category says that testing is set to begin during the northern summer.
The 2017 IndyCar Series continues with the Grand Prix of Long Beach from April 7-9.