Ricciardo will bounce back from AGP disaster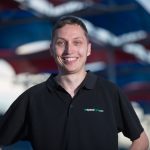 Former Red Bull Formula 1 driver Mark Webber is confident Daniel Ricciardo will return to form soon following a disastrous homecoming at Albert Park.
Eager to deliver in front of his adoring home crowd, Ricciardo's Australian Grand Prix spiralled out of control, resulting in a retirement after 28 laps due to a fuel pressure issue.
The Red Bull driver had spun out of qualifying and was then hit with a five-place grid penalty after his team were forced to undergo a gearbox change due to damage incurred in the crash.
Matters were made worse when his car ground to a halt on the lap to the grid following an electrical issue that saw the 27-year-old join the race two laps down.
Webber understands the pain Ricciardo is feeling having felt the weight of a nation to perform at the Australian Grand Prix.
The 40-year-old also endured his fair share of disappointments at Albert Park with his best finish a fourth in 2012 for Red Bull.
"It is not just another race but once he gets in the car at Shanghai in the first session it is all forgotten, he has no choice, that is what sportspeople do. So he will move on," Webber told Speedcafe.com.
"Obviously he lost a lot of points for his championship season but also the chance to have a nice race in front of his home crowd – that will just have to wait till next year.
"You just have to get over it, you don't have a choice. That is motor racing, you live by the sword here, you can't win them all.
"Technically it was a bad day for him from the car side, he couldn't have done any more, so onwards and upwards."
Red Bull struggled to match Ferrari and Mercedes for pace in Albert Park cementing itself as the third best team in the pecking order.
The Milton Keynes team claims it has half a second to make up on its rivals.
Having witnessed Red Bull's design team at work closely, Webber believes it would be foolish to write the team off this year.
"It is going to be a while for them and they know that," he added.
"Don't bet against Red Bull, Adrian Newey left here with an encyclopaedia of notes and if anyone can pull this thing out of the fire he can."
The Formula 1 circus heads to China for the second round of the world championship from April 7-9.