Reality check for Red Bull after dismal AGP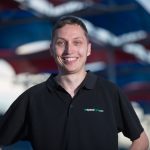 Red Bull Racing says its needs to find half a second in order to challenge Ferrari and Mercedes for race wins after a difficult Australian Grand Prix.
The Milton Keynes squad struggled for outright pace with the RB13 unable to create the downforce and the straight-line speed of the front running teams.
Sunday's race at Albert Park cemented the squad's third place in the championship pecking order which was widely tipped after pre-season testing.
Max Verstappen came home in fifth 28.8s adrift of race winner Sebastian Vettel (Ferrari) while Daniel Ricciardo retired on lap 28, with a fuel pressure problem after an electrical issue saw him miss the start.
Red Bull boss Christian Horner believes there isn't an immediate fix to lift the RB13's performance, admitting improvements are needed to the chassis and engine.
However, he is convinced the RB13 has the potential to emerge as a challenger, although gains will be incremental.
"To be honest with you, Mercedes, I don't think we're that far away from," said Horner.
"We've got about probably half a second to find. Ferrari have been very impressive here, probably had the quickest car. We definitely had the third quickest car here.
"I think it's still early days. The regulations are still very immature. We've chosen a different concept.
"I really believe there's good development potential in the concept we have.
"There's a lot of positives to take at a track that we've not been competitive for the last couple of years here. I'm sure we can really build on this over the coming races.
"I think it's going to be incremental at every event.
"It's going to be looking at the notes that Adrian's (Newey) taking away from this event I'm sure it's going to keep the design office pretty busy."
The championship heads China for the second round of the world championship from April 7-9.