Ricciardo hurting after horror Australian Grand Prix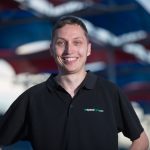 Daniel Ricciardo is eager to put the Australian Grand Prix behind him after a horrible home race that spiralled out of his control.
The Australian's weekend went from bad to worse after crashing out of Saturday's final segment of qualifying, leaving him 10th on the grid.
The Red Bull driver was then hit with a five-place grid penalty for changing a gearbox but Ricciardo was unable to take his 15th spot on the grid after grinding to a halt on the warm-up lap due to an electrical issue.
After a frantic fix, the Milton Keynes squad sent the 27-year-old out two laps down but worse was to follow when a fuel pressure issue ended his race on lap 28.
Ricciardo admitted the result was painful given the overwhelming support at Albert Park.
"I have been here before, everyone has, it hurts mostly to have this weekend at home when I have so much support here and I would like to put on a show for them," said Ricciardo.
"It's been a long week, I feel like crap, but obviously the fans and everyone, it's not how we would have liked the opener to go.
"I saw the race start was delayed, bit of payback for us, bit of good fortune, might have enough time to start the race but we didn't make it.
"Got out there, then got hit with another issue, fuel pressure issue or something I have been told.
"I feel for the fans, when we stopped they still cheered and shouted my name. I felt like I got a podium or something.
"I really appreciate their support through all these ups and downs this weekend. And the boys, they worked so many hours this weekend and unfortunately it hasn't come together for any of us
"On the plus side I'm getting out of here. It's been a long week.
"Don't get me wrong, it's been fun, but I feel bad for everyone.
"We are in China in two weeks so if any Aussies want to come over in two weeks hopefully we will have better fortune."
Ricciardo will head to China for the second round of the championship from April 7-9.