Wehrlein ruled out of Australian Grand Prix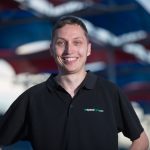 Pascal Wehrlein has withdrawn from the Australian Grand Prix due to concerns regarding his fitness.
The Sauber driver was declared fit following an FIA fitness test but has elected to sit out the remainder of the weekend.
Wehrlein sustained a back injury following a crash at the Miami Race of Champions event in January that forced him to miss the opening pre-season test in Barcelona.
The German ran during Friday practice at Albert Park but told his team that he is worried about his fitness levels heading into today's final practice and qualifying.
He will be replaced by GP2 star and test driver Antonio Giovinazzi, who filled in for Wehrlein at the test. The Italian is now gearing up for his F1 race debut.
"My fitness level is not as it should be for a full race distance because of my training deficit," said Wehrlein.
"I explained the situation to the team yesterday evening.
"Therefore, the Sauber F1 Team has decided not to take any risks. It is a pity, but the best decision for the team."
Sauber boss Monisha Kaltenborn expects Wehrlein to be fully fit to compete at the Chinese Grand Prix.
"We have great respect of Pascal's openness and professionalism," said Kaltenborn
"This decision was definitely not an easy one for him, it underlines his qualities as a team player.
"The focus is now on his fitness level, and in such a situation we do not take any unnecessary risks.
"Pascal will be in China as planned."
Giovinazzi will jump in the Sauber for today's final practice which is scheduled for 1400 local time.