Vern Schuppan recognised at Australian Hall of Fame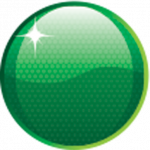 Booleroo Centre in the Flinders Ranges, about 280km north of Adelaide, has never been home to more than a few hundred people, and none more famous than Vern Schuppan.
While Schuppan is a household name in Booleroo and Whyalla where he was raised, the achievements of one of Australia's most accomplished and versatile drivers had gone sadly unrecognised by the general public.
Tonight, however, Schuppan was part of the second group of inductees into the Australian Motorsport Hall of Fame, presented by Speedcafe.com at the Melbourne Convention Centre.
Schuppan achieved so much in his career, headlined by his 1983 Le Mans 24 Hour victory in the famous Rothmans 956 Porsche, which he shared with Americans Hurley Haywood and Al Holbert.
He was just the second Australian to win the famous sportscar race, after Bernard Rubin in a Bentley in 1928. Only Geoff Brabham (1993) and David Brabham (2009) have done so since.
Schuppan was runner up on a further two occasions (1977, 1982) and third in 1975.
While the Le Mans victory is the obvious highlight, Schuppan was an accomplished open-wheel driver in Europe, North America, Japan and Australia.
The South Australian had 15 Formula One starts and might have experienced a celebrated F1 career had circumstances transpired differently.
He competed in three Indianapolis 500s, winning Rookie of the Year in 1976 and finishing third in 1981, the best result for an Australian until Will Power finished second in 2015.
Last year, Schuppan returned to Indianapolis and was an ambassador for PIRTEK Team Murray as Matt Brabham, grandson of Sir Jack Brabham, made his debut.
Schuppan was a co-driver at the  Bathurst 1000 for three of the biggest names in the race's history – Dick Johnson, Peter Brock and Allan Moffat.
His best result was a fifth, but he and Moffat were leading the race in 1976 when their XB Falcon succumbed to engine problems.
Johnson, Brock and Moffat were all part of the inaugural Hall of Fame inductee list last year.
"I think 99 per cent of drivers would consider recognition like this as an honour," said Schuppan, who was at tonight's dinner with his wife of almost 50 years, Jenny.
"It is terrific to have your driving career acknowledged.
"There are lots of Halls of Fame, but to now have a national register for all sections of the motorsport community is a terrific initiative."
Schuppan did not start racing cars until the age of 26 and took off to Europe in 1969 with a self-imposed two-year limit of "making it" and being in a "good F1 car" by the age of 30.
He won the British Formula Atlantic Championship and received a test with BRM's F1 team, before qualifying a BRM for the 1972 Belgian Grand Prix. However, he had to give up his start for teammate Helmut Marko.
Schuppan was signed by BRM for the 1973 season, but lost the ride to a cashed-up Niki Lauda and he became a test and reserve team driver.
"I got offered other rides in 'shitty' F1 cars, but I chose not to take them," said Schuppan.
"Anytime I got offered a decent ride in any sort of car I said 'yes' and that gave me a great career all over the world."
Schuppan's friendship with Bernie Ecclestone played a role in bringing a round of the Formula One Championship to Adelaide in 1985.
Now living in the South Australian capital, Schuppan still dabbles in some historic events and was behind the wheel of his Largo-Talbot at Phillip Island last weekend.