Frank Gardner inducted into Australian Motor Sport Hall of Fame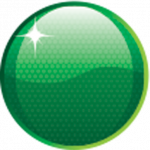 One of Australian motorsport's great characters and most accomplished contributors, Frank Gardner, has been inducted into the Australian Motor Sport Hall of Fame, presented by Speedcafe.com in Melbourne.
An engineer, racer, driver coach, team manager, passionate road safety pioneer and author, Gardner packed an enormous amount into his 77 years before his passing in 2009.
The sixth of the 16 Australian drivers to have driven a Formula One race, Gardner grew up as part of a large family in Ulladulla NSW, where his father was a fisherman.
When his father was killed by a drunk driver, Frank moved in with his uncle Hope Bartlett, who was both a successful motor racing driver and golfer – the two activities in which Gardner would become extremely proficient.
He moved to England to become a race engineer and became well regarded by manufacturers as a well-tuned test and development driver.
Gardner became the first employee of Sir Jack Brabham in his MFD F1 team which would later become known as Brabham, and the two remained lifelong friends.
He was eighth outright and first in class in a Lotus Elite with David Hobbs in the 1962 Le Mans 24-hour.
Gardner then went on to win the Sandown 500 with Kevin Bartlett in 1965, the British Saloon Car Championship three times (1967, '68 and '73), and the Rothmans European F5000 title in 1971.
He was a regular top-five finisher in the annual Tasman Series and won the New Zealand Grand Prix in 1972, emulating the efforts of his uncle Hope in the 1930s.
Gardner also placed runner up in the Australian Grand Prix on two occasions – in 1966 at Lakeside to Graham Hill and in 1972 at Sandown to Graham McRae.
He also made the podium in the 1967 edition at hometown circuit Warwick Farm, behind two-time Formula One champion Jim Clark and future champion Jackie Stewart, a close friend of Gardner.
In 1968 he made his one and only NASCAR start, at Rockingham, but retired early when his Ford blew a motor.
He returned to Australia full-time in the late '70s and won the Australian Sports Sedan title in 1977 in a famous and highly-modified Chevrolet Corvair.
His six Bathurst 1000 starts yielded a best result of second in 1975 with Bob Morris in a LH Torana.
Gardner would, however, taste victory in 'The Great Race' as team manager of the Benson and Hedges Sierra, driven by Tony Longhurst and Tomas Mezera, in 1988.
Gardner's ability to tell a yarn and capture an audience was a key ingredient to his success on the commercial side of the business, which included a long relationship with Castrol, WD & HO Wills and their JPS and Benson & Hedges brands, and later Coca-Cola.
Gardner's wife of 40 years, Gloria, and his children Steve and Kristin were on hand to receive his award from Speedcafe.com founder Brett Murray, who wore one of Gardner's classic bucket hats for the occasion.
"If Frank were here would have simply said he was 'chuffed' to receive this award," said Gloria.
"We were just so very proud of him and what he did, not just in motor racing, but in the arena of road safety which he was just so passionate about.
"It is wonderful for him to be acknowledged with so many legends of the sport, so many of whom were his long-time friends."
Gardner was also Murray's first official boss in motorsport, 30 years ago.
"He taught me a lot about the business of racing and life in general," said Murray.
"He had his fans and a couple of enemies, but he was passionate about the business of racing and even more so about road safety.
"It was as much an honour to present Frank's medal to Gloria tonight as it was to present Sir Jack Brabham's last year. Ironically, the two of them were good mates."
Gardner, who was awarded an Order of Australia Medal for his services to motorsport and road safety, lost his battle to a condition which was caused through complications associated with the removal of a small growth on his leg.