McBride converts for Carrera Cup race win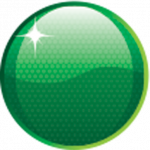 Nick McBride has backed-up his pole position with a classy win in the opening race of the Carrera Cup at Albert Park.
McBride got a great start to head Sonic Motor Racing Services Andre Heimgartner before a race long battle between the duo.
That became a trio over the last two laps when Cameron McConville joined the action. A lock-up from McBride on the final laps had Heimgartner pushing, but he then went wide and McBride was unchallenged through to the finish.
Down the order, Jaxon Evans slipped off the road after pressure from Michael Almond on the opening lap. Evans falling from fifth to 10th.
Almond was then under pressure from Alex Davison and David Wall. Running fifth, Almond slid wide and lost two spots.
The hard luck story of the race was Tag Heuer Challenge runner Marc Cini. Sitting in the lead of the semi-professional class he locked the rears on the final lap and was left beached in the Turn 1 sand trap.
Stephen Grove taking the class win ahead of debutant Matt Palmer and Dean Cook.
The Carrera Cup next goes racing on Friday at 1455.
AUDIO: Nick McBride and Stephen Grove speak after the opening race

RESULTS: Carrera Cup – Race 1 : Albert Park
| | | | | |
| --- | --- | --- | --- | --- |
| Pos | No. | Driver | Sponsor | Class |
| 1 | 77 | Nick McBride | Sonic / Bob Jane T-Marts | P |
| 2 | 777 | Andre Heimgartner | Bob Jane T-Marts / Sonic | P |
| 3 | 5 | Cameron McConville | Repair Management Australia | P |
| 4 | 88 | Dylan O'Keeffe | APB Group/President Limo Australia | P |
| 5 | 888 | Alex Davison | President Limo Australia | P |
| 6 | 38 | David Wall | PAYCE/Wilson Security | P |
| 7 | 6 | Michael Almond | Repair Management Australia | P |
| 8 | 54 | James Abela | Horsley Park Gunshop / Strathbrook Industrial Service | P |
| 9 | 8 | Lars Kern | Porsche Centre Melbourne | P |
| 10 | 7 | Jaxon Evans | Hungry Jacks | P |
| 11 | 4 | Stephen Grove | Grove Group | C |
| 12 | 33 | Simon Ellingham | Peak Marketing | P |
| 13 | 48 | Matt Palmer | STR Truck Radios | C |
| 14 | 22 | Dean Cook | DNA Racing | C |
| 15 | 131 | Graham Williams | DNA Racing | C |
| DNF | 9 | Marc Cini | Hallmarc | C |